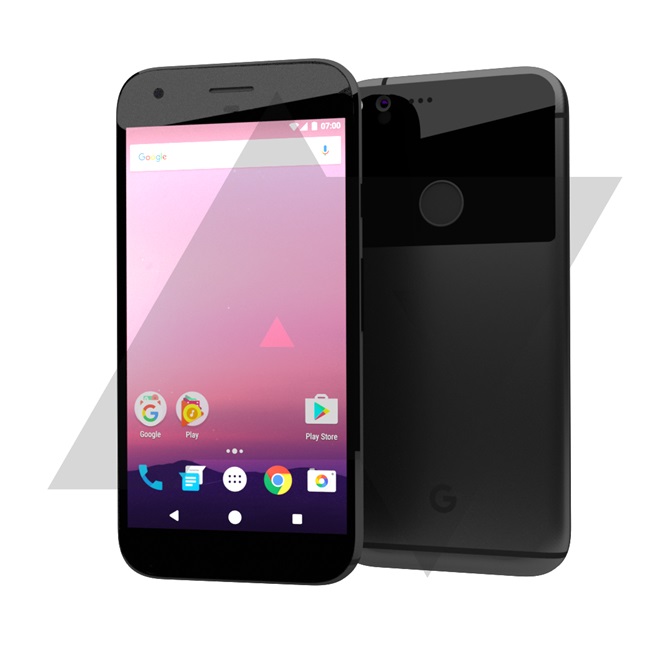 We already know that HTC is working on M1 and S1 Nexus devices. Rumored specifications of both the phones were leaked recently and now, Android Police has shared an image that offers a glimpse at the design of the phone.
The image is actually a "recreation" based on evidence from a reliable source. As per the image, it looks like Sailfish and Marlin Nexus devices will have a metal body with either a glass or plastic pane on the back. The rear of the phones also has a fingerprint scanner and curves around the edges. Also present on the back is a non-protruding camera module and speaker. The rear also shows antenna bands on the bottom and top, with three holes next to the camera. A 'G' logo is present at the bottom of the device which is a surprise as until now we have seen Nexus branding at the back.
The front of the phone has speaker grill and front camera. Also seen are white on-screen navigation buttons. The report says both phones will have curved aluminum bodies and come in multiple colors, including a silver aluminum body with white face, black and there is a possibility of an electric blue color.
Earlier reports had said that both the Nexus devices will have same design language with difference in display.