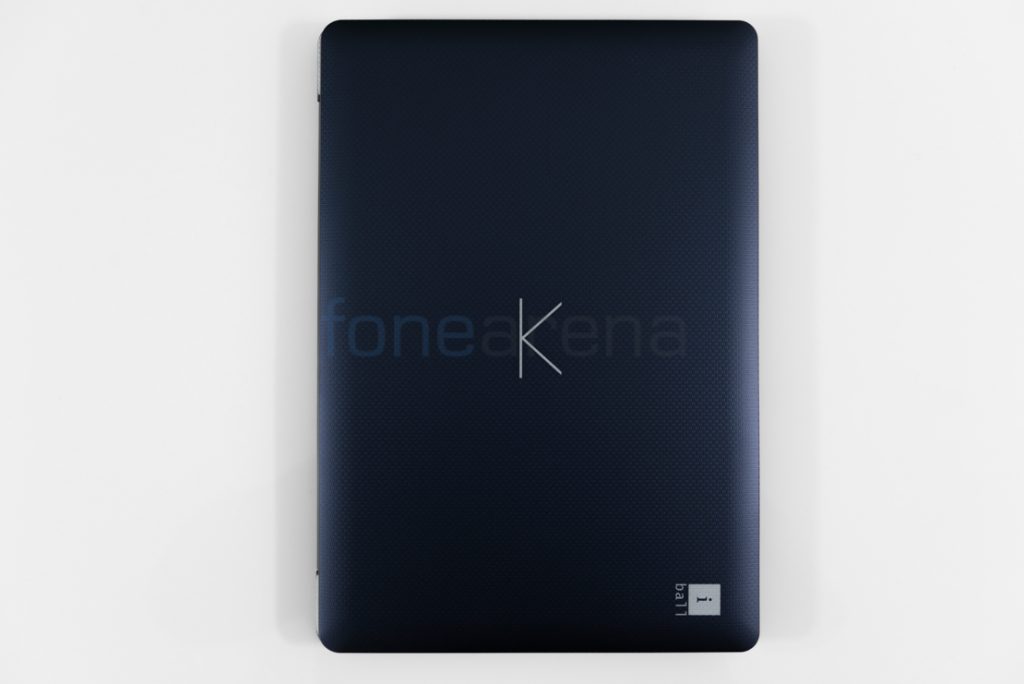 While it may be true that a vast majority of consumers are buying more and more smartphones, there is still a notable set of audience who purchase and use laptops. One of the sole reasons for smartphones becoming increasingly popular is that they have become cheaper than ever while becoming better at the same time.
Laptops too have gotten better over the years and have come with several different innovations that cater to the needs of different individuals and markets. However, most of them are still quite costly and beyond the reach of many. This is where the iBall Compbook steps in and is probably one of the few laptops that caters to the masses.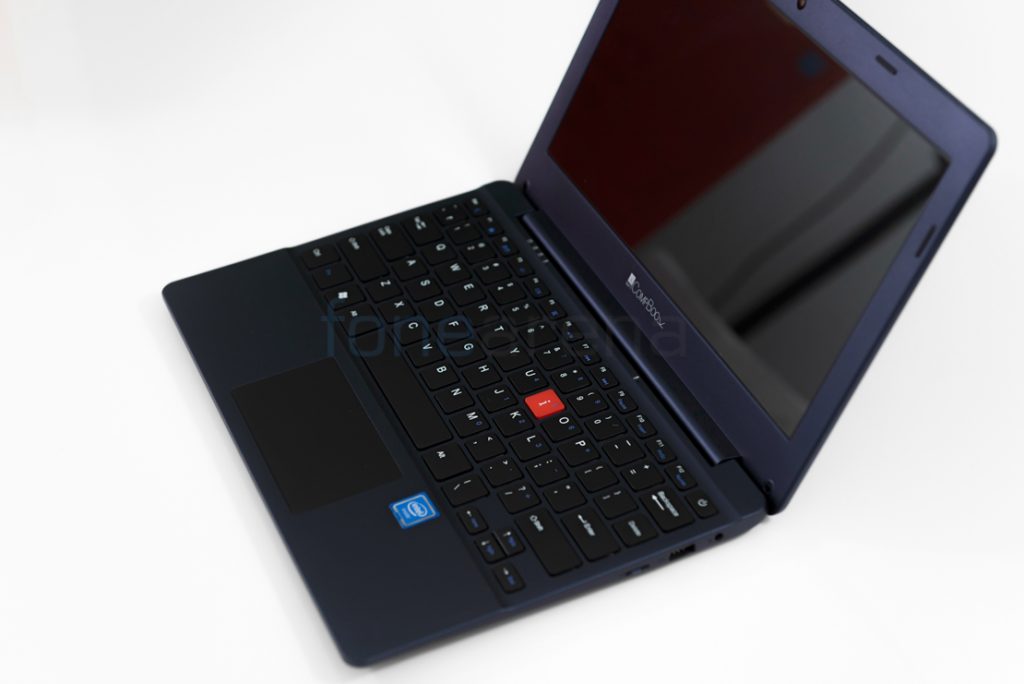 At a price of Rs 9,999*, the iBall Compbook Excelance provides great value for money while not sacrificing or skimping out on features or functionality. The iBall Compbook Excelance is a 11.6″** laptop that is really portable and comes with full-fledged Windows 10 Pro pre-loaded on it. That itself is a big achievement considering the fact that the Windows 10 Pro costs around Rs 14,999 just to purchase a licensed copy.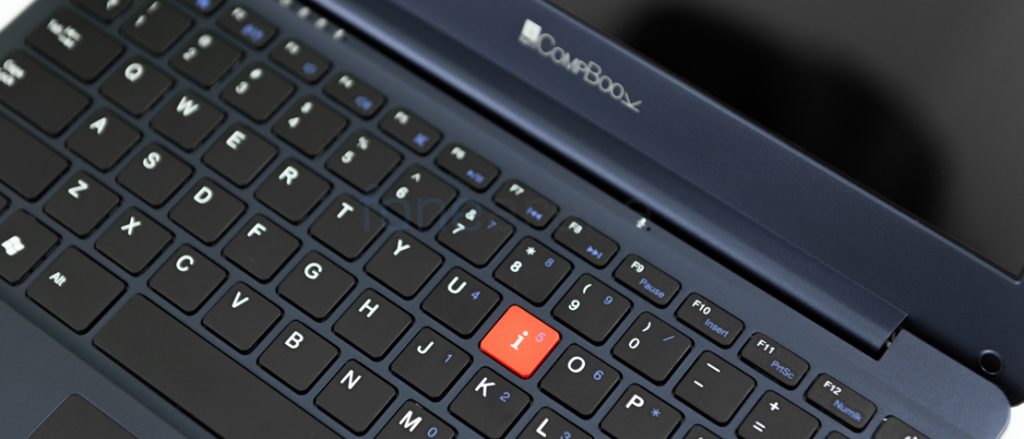 At 11.6-inches, it is quite portable and weighs in at just 1.1kgs making it the ideal device for computing on the go. Don't be fooled by the small size since it is quite a powerful device packing in a Quad-Core Intel Atom processor clocked in at 1.83GHz as well as 2GB of RAM.***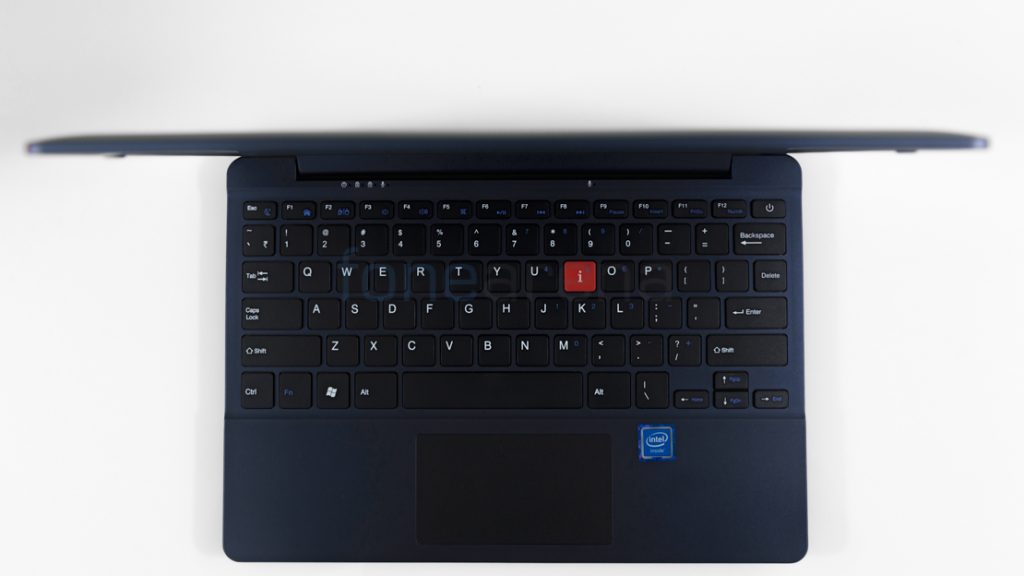 Despite the relatively compact form factor, it comes with a full-fledged QWERTY keyboard with function keys, shortcuts and a track-pad. The QWERTY keyboard has an island like style and comes with sufficient spacing in between the keys that allows for easy typing. You also get the signature "i" key in a red colour just like in the iBall logo. Users also get a bunch of indicator lights and a full set of ports for connectivity.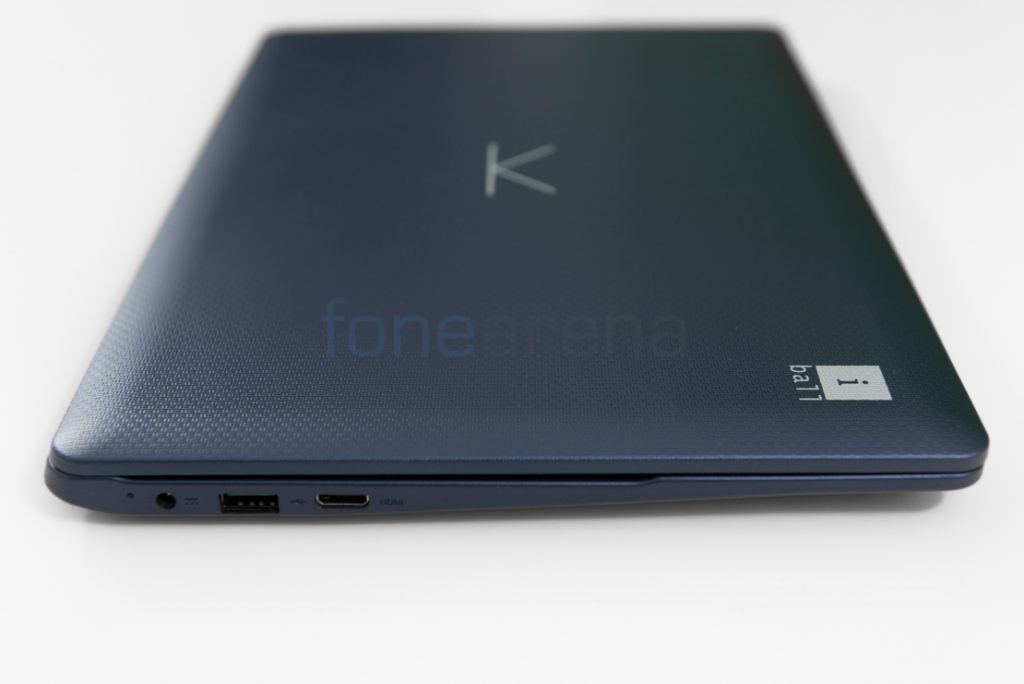 Users get 2 USB Ports, one mini HDMI port, one microSD card slot, a 3.5mm audio jack and a built in microphone. The trackpad also supports gestures apart from the regular scroll, track and click functions. This will greatly help you get things done much faster.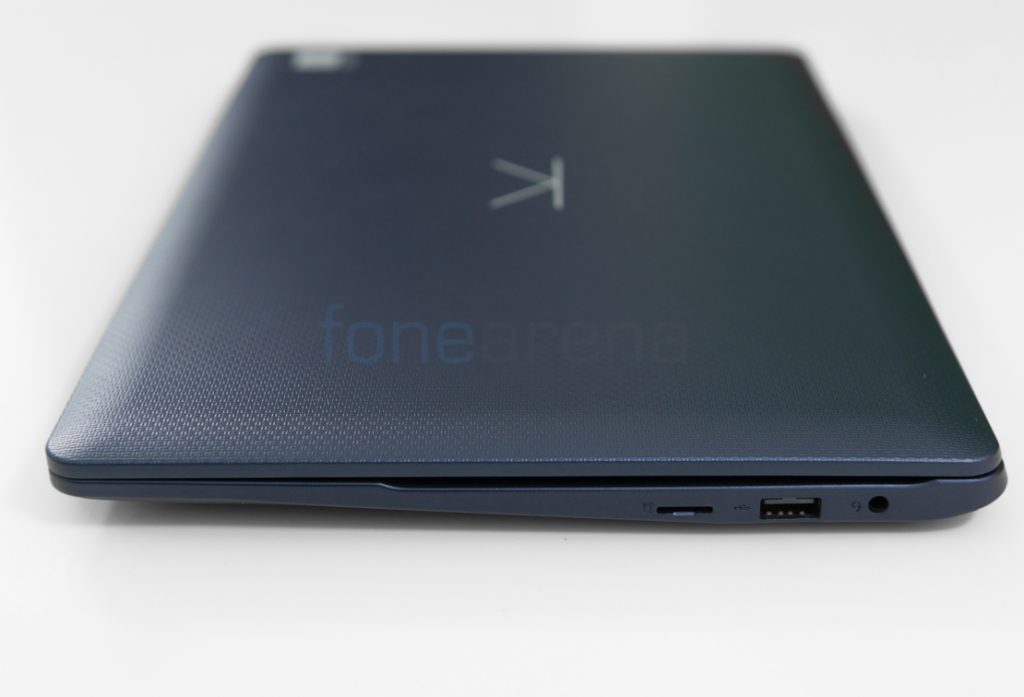 It also comes with 32GB of on-board storage and is capable of expanding storage by another 64GB using microSD cards.  The 32GB eMMC storage**** on board offers read speeds of 120 MB/s and above as well as write speeds of 75 MB/s and above.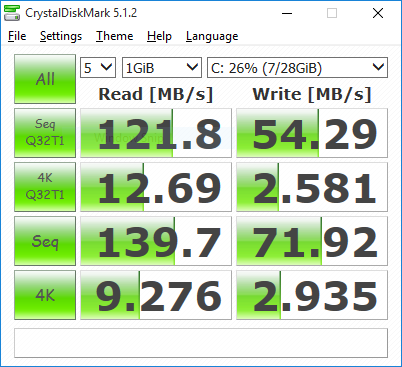 Since it is a flash based storage, it will also be more durable and reliable compared to conventional HDDs. You could also connect external USB drives etc for additional storage when needed. So this means that you would have all the storage you need for multimedia consumption or otherwise.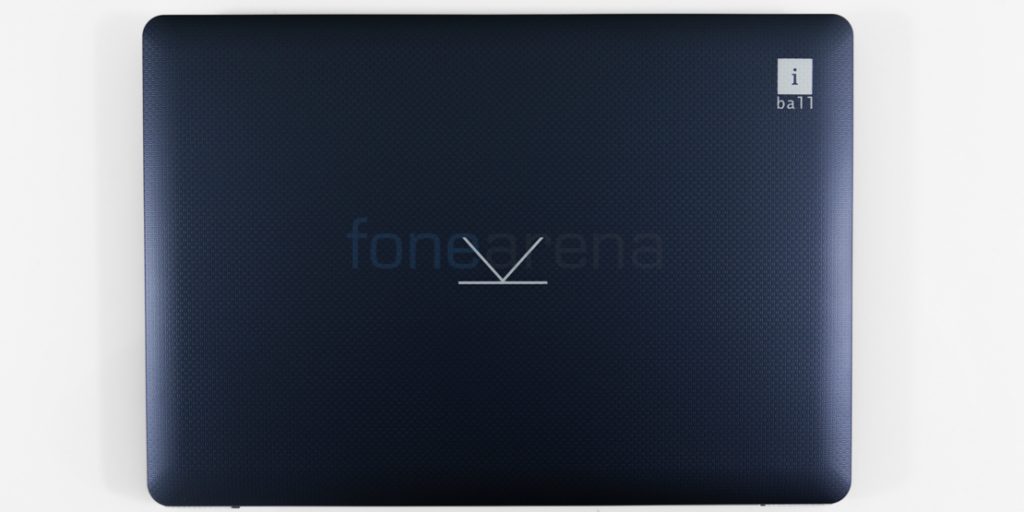 Speaking of multimedia, the Compbook is powered by a large 10,000 mAh battery that is rated for a battery life of over 8.5 hours*****. Additionally the screen resolution of 1366×768 is a bit less on paper but for a 11.6″ screen it is sharp and crisp enough. It also has dual speakers****** that are capable of outputting powerful audio. The speakers are placed at the bottom of the laptop towards the front but are angled in such a way that the speakers don't get covered when placed on a flat surface but instead get amplified. Up front, users also get a 0.3 Megapixel camera for those selfies or video calls too.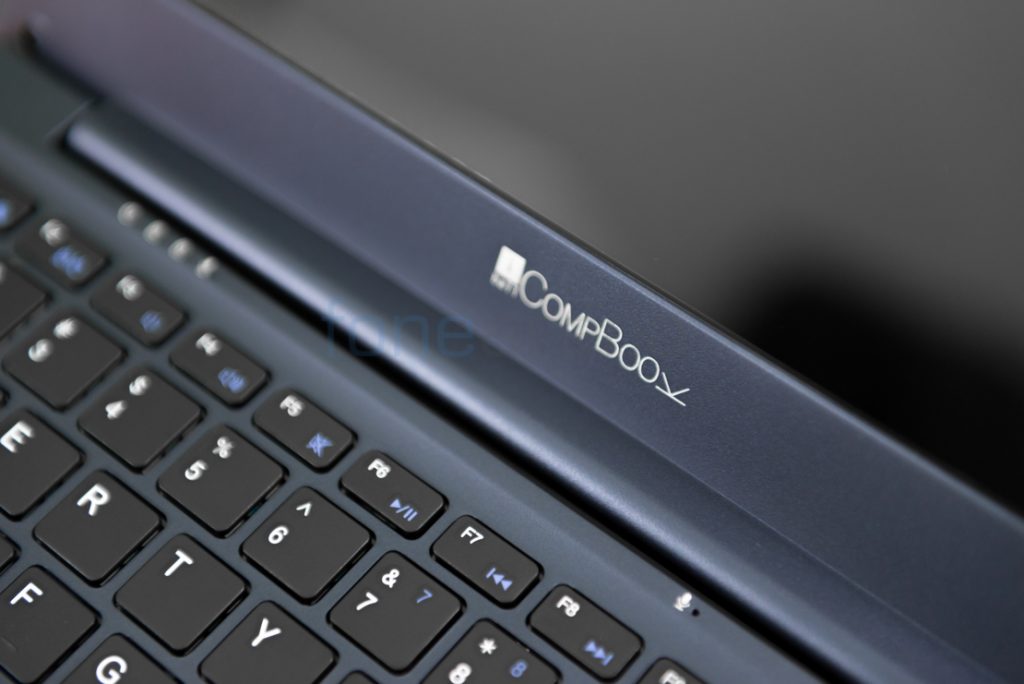 We quite like the design of the Compbook. The Blue colour finish looks really good and the textured woven pattern at the top feels good to hold and provides a grip when holding the device. This is certainly one device that you would love to carry around and be seen doing so. At Rs 9,999 for a laptop, you certainly don't expect these kind of feature but iBall has done that. To top it off, it is powered by a Quad-Core Intel Atom processor and has full-fledged Windows 10 on board. That is incredibly good value for money and at the asking price, the laptop becomes affordable to a very wide range of consumers in India. This will help bring computing to the masses and will also see a lot of first time computer owners.
(Sources) : iBall
Disclaimer : Specifications of the iBall Compbook Excelance have been taken from the official iBall website.
Footnotes:
*Best Buy : Excelance – Rs. 9,999
** 29.46cm (11.6") HD Screen
*** iBall CompBook Excelance is equipped with Intel Quad-Core Processor and 2GB RAM clocked at the speed up to 1.83GHz allowing you to get all your work done as you smoothly multi-task various tasks simultaneously.
**** It is packed with 32GB in-built storage, further expandable up to 64GB via Micro SD card.
***** Over 8.5 hours of non-stop working – Gigantic 10,000 mAh battery.
****** Dual Speakers provide powerful sound.