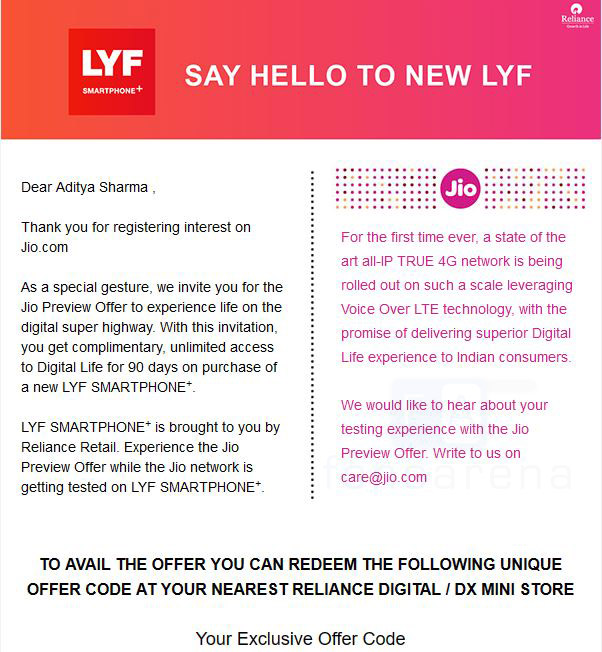 Until recently you required an invite from a Reliance employee to get a Jio SIM card along with the purchase of a Lyf phone to get a 90 day trial with unlimited data, calls and SMS to the soon to be launched Jio 4G LTE network from Reliance. The company has kept the Jio preview offer exclusive to its own Lyf brand of handsets. Initially, these devices were only sold at Reliance Digital stores across the country but few days back we reported that Lyf handsets are being sold at non-Reliance stores in open market, and it was possible to get the Jio SIM card along with the handset purchase for free and no invite was required. In an interesting development today, the company has started sending out invites to users who had signed up on the Jio website which went live last week.
Our own intern Aditya Sharma got this mail few hours back and few users have reported getting similar emails from the company. The Jio network is fast as you can see in our latest post about the speeds but still it is yet to be commercially rolled out.
This is an interesting development because you can still actually buy a Lyf phone along with a Jio SIM without an invite at many retail outlets across the country.  May be the company wants to treat those signing up on the Jio website and have expressed interest in a special way.