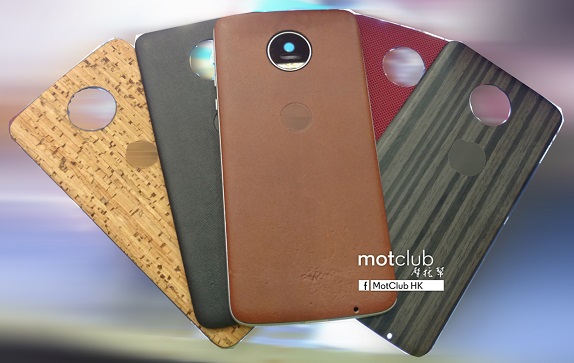 Motorola's Moto Mods modules were leaked last month that camera grip with flash and optical zoom. Now new images of the Moto Z Style Mods, showing back plates that appear to come in leather, wood, and textured materials have surfaced. 
The images that were posed by HellomotoHK show Style Mods which are essentially replaceable back covers. These covers have a large camera module and cover the entire back of the phone. It looks like Style Mods are replacement to Motorola's Moto Maker initiative that is available for smartphones in the Moto series.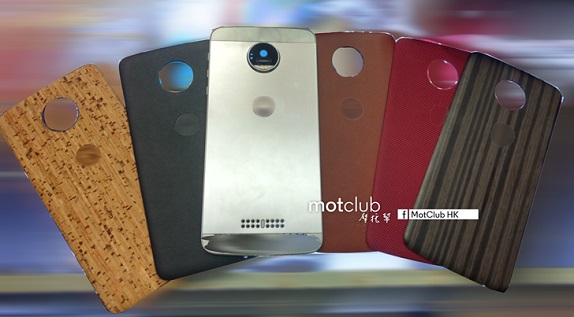 The MotoMods add new functions to the phone by connecting to the 16-pin port present at the base of the Moto Z. Other mods could be stereo speakers and battery pack and there will be six mods in total.
Moto Z Style and Moto Z Play smartphones will be announced at the Lenovo Tech World on June 9 in the new Moto Z series. The Lenovo Tech World 2016 happens in San Francisco on June 9th at 10:00AM PST (10:30 PM IST). We should know all the details in a couple of weeks.