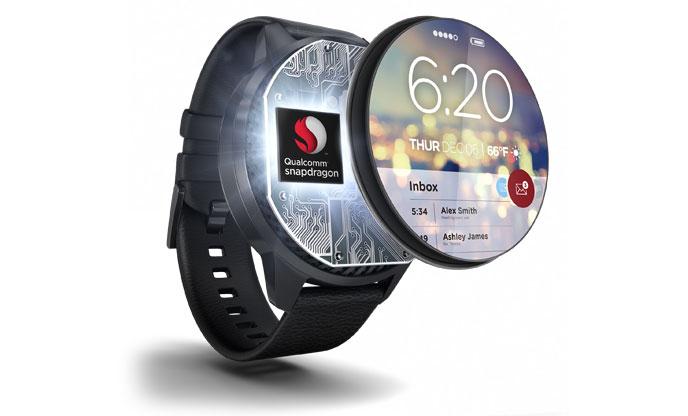 Qualcomm has announced a new Snapdragon Wear 1100 SoC for wearable devices at the ongoing Computex 2016. The Snapdragon Wear 1100 SoC is aimed at wearables such as connected kid and elderly watches, fitness trackers, smart headsets, and wearable accessories.
Earlier in February, Qualcomm had announced Qualcomm Snapdragon Wear, a new platform for next generation wearable devices and the Snapdragon Wear 2100 system-on-chip (SoC). The Snapdragon Wear 1100 features an integrated applications processor for Linux-based applications and scales to support voice, Wi-Fi and Bluetooth. It incorporates the Qualcomm iZat integrated location engine to offer enhanced accuracy and power optimization through such features as multi-GNSS, cell-ID positioning, and ability to support applications that utilize geo-fencing for safety monitoring.
Qualcomm says that the Snpadragon Wear 1100 SoC is designed for the next generation of wearable segments where consumers are demanding a smaller size, longer battery life, smarter sensing, secure location, and an always connected experience. It comes with low power features such as Power Save Mode (PSM), industry leading compact packages, and next gen Cat 1 modem with LTE/3G global band support. The SoC comes integrated with the hardware cryptographic engine, HW random number generator, and TrustZone.
The Snapdragon Wear 1100 is commercially available and shipping now.