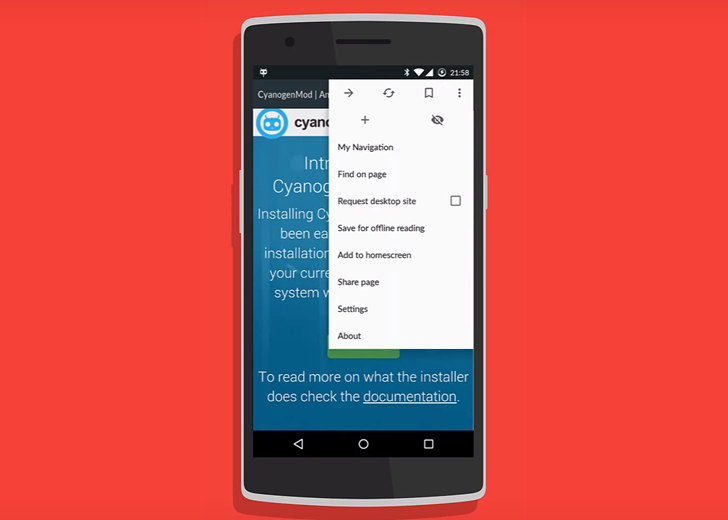 CyanogenMod had teased Chromium based browser Gello in July last year. Now, it looks like the browser is ready to ship on some builds.
The Gello browser app will come to CyanogenMod 13 build for a selected range of devices. It will not be available for general Android devices.
Key features of Gello
Edge navigation: swipe from the left / right edge of your device and you'll navigate through history
Immersive mode
Night mode (inverted colors)
Colored statusbar (basing on the icon of the website you're visiting)
LookLock (prevent all the other apps to see / read the webview content)
Powersave mode
Advanced WebPage sharing (Share page screenshot and link instead of link only)
Save webpages for offline reading
Joey Rizzoli, the CM developer who first teased Gello last year said that it is ready for shipping and that managers can begin to incorporate Gello into builds.