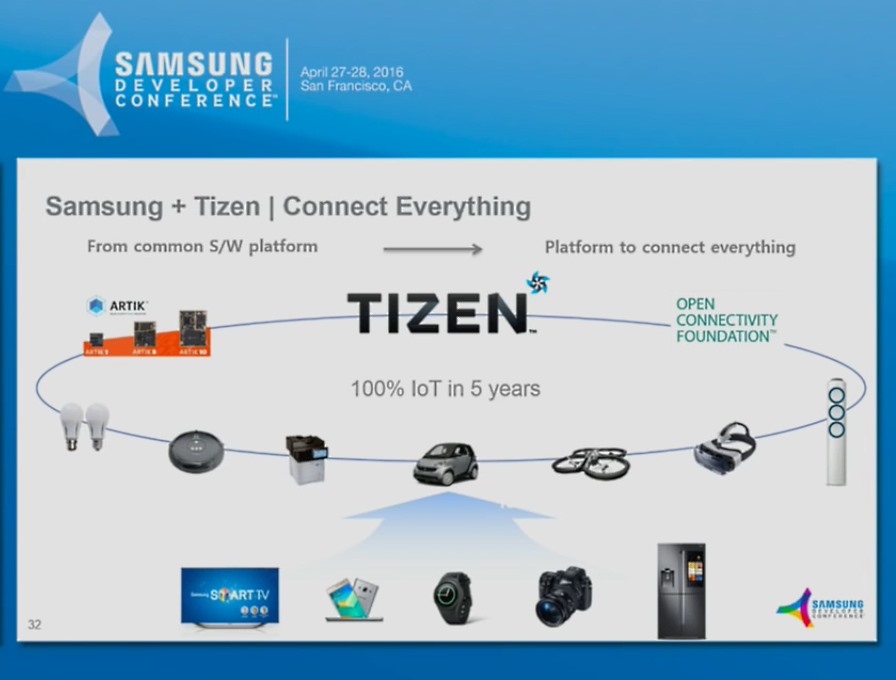 Samsung at its Developer Conference in San Francisco has announced that the next version of Tizen OS, the Tizen 3.0 is set for debut in September.
The Tizen 3.0 will be a 64-bit operating system and a major upgrade for Samsung after the current Tizen version 2.4. While the company didn't have a release date for now, it said that the beta version is due in July and the devices with the Tizen OS 3.0 will ship later, once the final update is rolled out in September.
Tizen is a Linux-based operating system for smart devices and with 3.0 it now supports latest Linux LTS Kernel support. The Tizen 3.0 will also work with latest majority 64-bit ARM and x86 processors, alongside having 30% faster processing speeds. Furthermore, it can now support 4K resolution, Bluetooth 4.2 and Wi-Fi AC.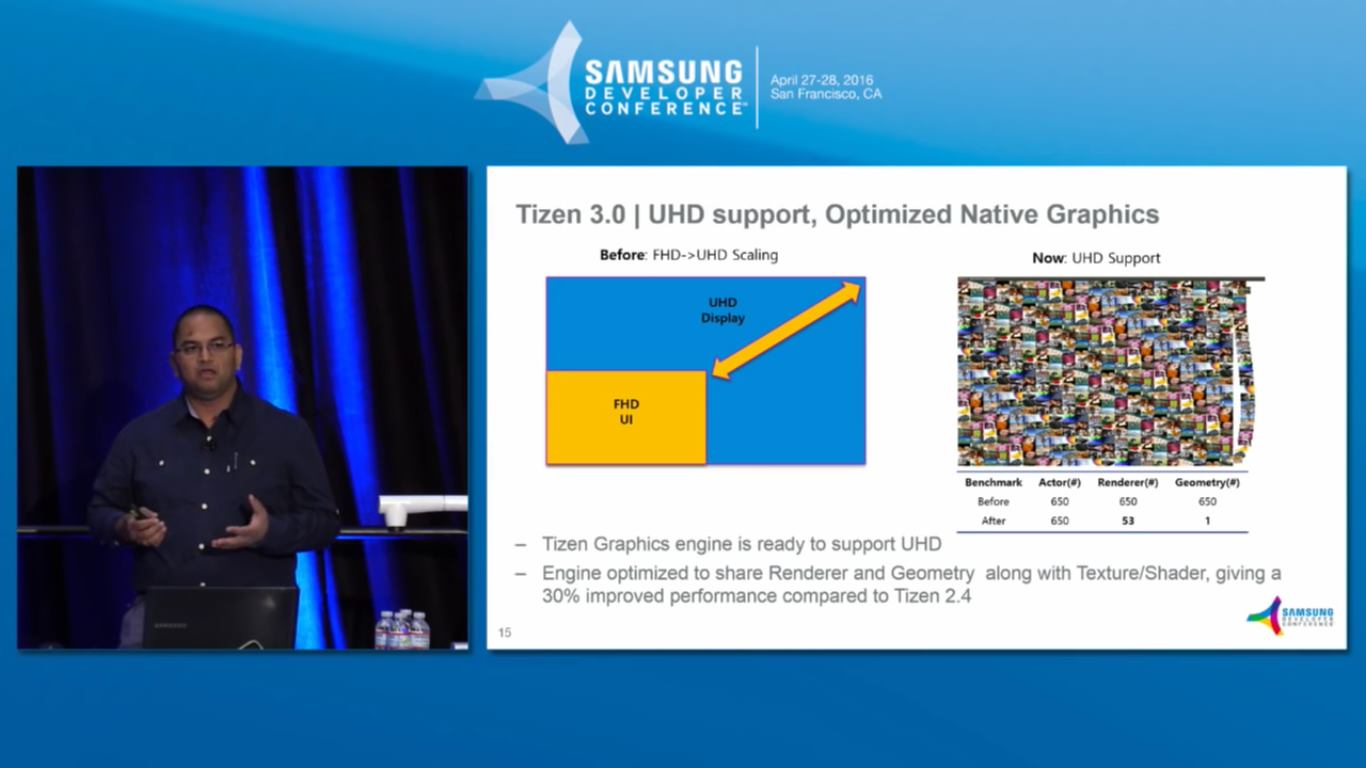 Samsung is eyeing a big IoT market and hence the Tizen 3.0 is IoT ready as well. Although the company is initially opening it up for its own Artik developer boards, and has introduced Artik Cloud services for the IoT devices. Other improvements in Tizen 3.0 include inbuilt virus and privacy protection, multi-users support, and improved voice control capabilities.