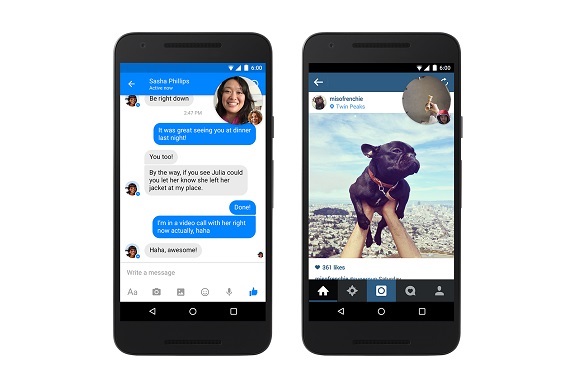 Another day, another Facebook Messenger update. Facebook is introducing video chat heads for Messenger and bringing in support for Dropbox. 
First up, video chat heads which are similar to text chat heads bring a floating on screen circle on your device. This helps you multi-task and you can continue with the video call and still chat on Messenger with others. The floating circle can be placed anywhere on the screen by simply holding and dropping, again similar to the regular chat head on Messenger. The video chat heads update is currently available only on Android and is not known when it will land on iOS.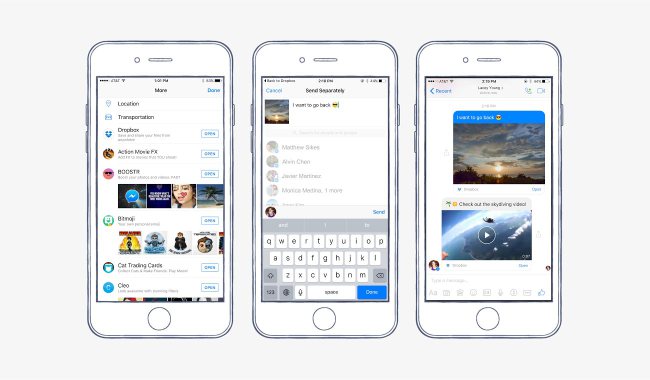 Next up, Facebook has now added Dropbox support to Messenger which allows you to directly share photos, videos, and other files in Facebook Messenger. You will now see a Dropbox icon, after tapping the "More" button in Messenger apps for iOS or Android. With the Dropbox app installed on your phone, you can share any file in your Dropbox without having to leave the Messenger app. Videos, images and even animated GIFs will be displayed directly in your chats.
Stan Chudnovsky, head of product for Messenger said,
We want people to communicate just the way they want to on Messenger, with everyone they care about. Giving our users the ability to share their Dropbox videos and images in Messenger threads with just a few taps will help them bring more style and personality to those conversations.
Last week, Facebook announced that Messenger now has 900 million monthly active users and added a couple of important features to the service as well.
Facebook Messenger – Android and iOS