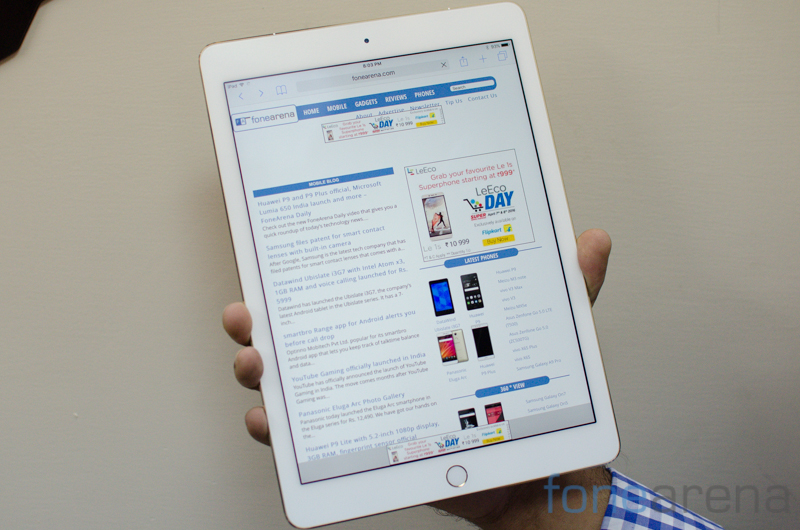 The Delhi High Court had ordered Apple not to use the name 'SplitView' in any of its products or services in India. However, it turns out that Apple has got some relief from Delhi HC's orders.
On March 1, a single judge in New Delhi granted an injunction against Apple's use of the term SplitView. After learning about the judgment, Apple contested that ruling. A panel of judges at the Higher Court took the case and ruled the original decision was made in error. We have got our hands on the court document and it says that the judges have overturned the initial ruling and vacated the injunction. As of now, the company has no injunction.
The court order reads,
In a nut shell, our finding would be that on the existing material before the learned Single Judge case was not made out to grant an ex-parte ad-interim injunction because an ex-parte ad-interim injunction in a matter concerning trademark violation should ensue only if a very strong prima-facie case is made out with respect to a trade mark which is inherently distinctive.

Vacating the ex-parte ad-interim injunction dated March 01, 2016, we dispose of the appeal directing Apple to file its written statements of defense within two weeks and along there with file all documents it seek to rely upon. The next date of hearing before the Single Judge is on May 9.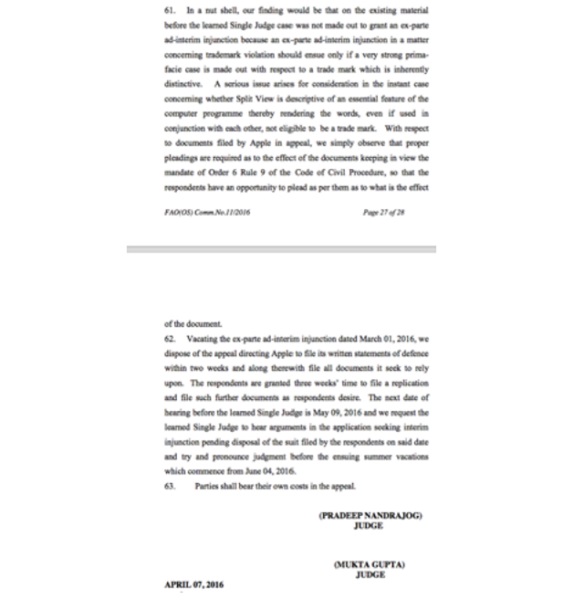 Apple was allegedly accused of infringing a trademark held by an Indian company. Dubbed as Vyooh, who is a vendor for Microsoft, the company owns the trademark for the term SplitView and says that it had developed the software back in 2006 for multi-tasking. Apple introduced Split View in iOS 9, to provide iPad owners with the ability to multitask with two side-by-side apps.