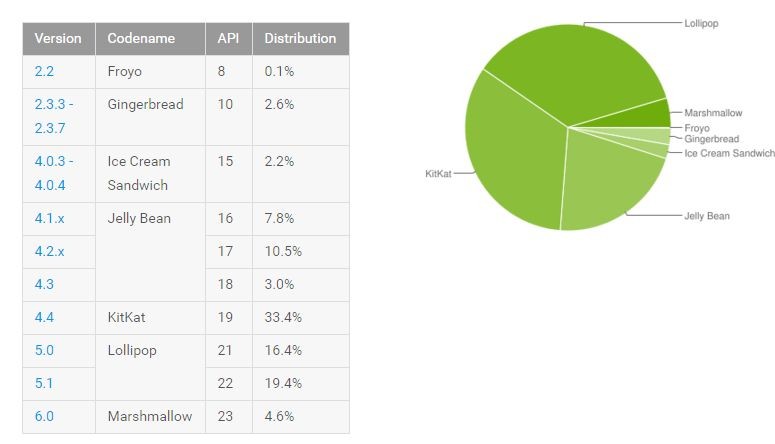 Google is out with Android distribution numbers for the month of April.  Android Marshmallow adoption has doubled its share from 2.3% in March to 4.6% in April.
This is the first time Android Marshmallow adoption has seen a big leap since it entered the monthly distribution charts in November last year. The number of devices running on Marshmallow were mere 0.3 in November and the adoption has been crawling since then.
In case of older Android versions, Lollipop adoption decreased a bit from 36.1% in March to 35.8% in April, but it is still the most installed version of Android. KitKat on the other hand slid from 34.3% in March to 33.4% in April. Jelly Bean went down from 22.3% to 21.3%, while Ice Cream Sandwich decreased from 2.3% to 2.2%. Gingerbread remained unchanged at 2.6% while Froyo is still hanging on with just 0.1% of all Android devices.
These numbers are compiled from Android devices that accessed the Play Store in a seven-day period ending on April 4.