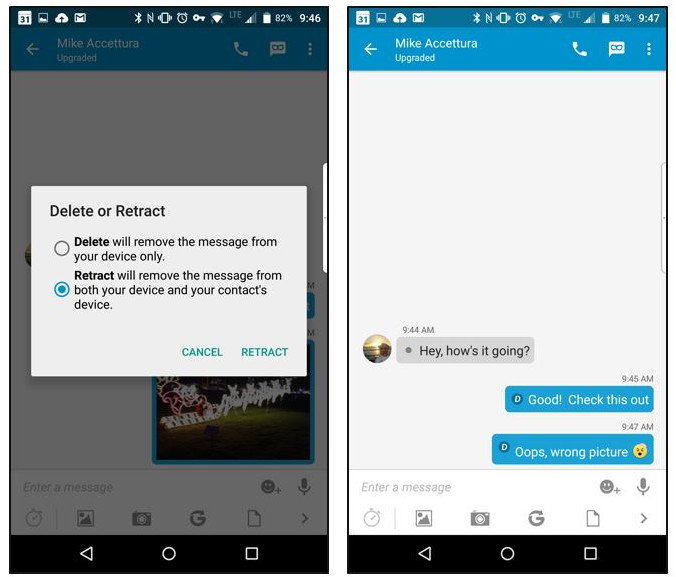 BlackBerry has updated BBM for Android, iOS and BlackBerry 10 that makes privacy features such as Timed Messages and Message Retraction that were previously only available as part of a BBM subscription are now completely free. These features were introduced back in 2014.
The Retract feature lets users retract messages and pictures from recipients they sent mistakenly or no longer wish to make accessible. Timer gives users control over how long their contacts can view shared messages, pictures, or location information.
New features in latest BBM update

Forward messages from one chat to another
Ability to mute notifications for a multi-person chat on Android
Scroll through all pictures shared within a 1:1 or multi-person chat on Android
Choose if users want pictures taken within BBM chats saved to their device
Video sharing improvements – capture and share larger videos on iOS
Redesigned chat screen look and feel on iOS
Multi-select mode to allow multiple messages to be deleted, retracted, or forwarded at once on iOS
Retract and edit messages in group chats on BlackBerry 10
Retract chat – retract all sent messages when you end a chat on BlackBerry 10
Marshmallow (Android 6.0) support
Get BBM for Android, iOS, Windows Phone from here, if you don't have it yet.