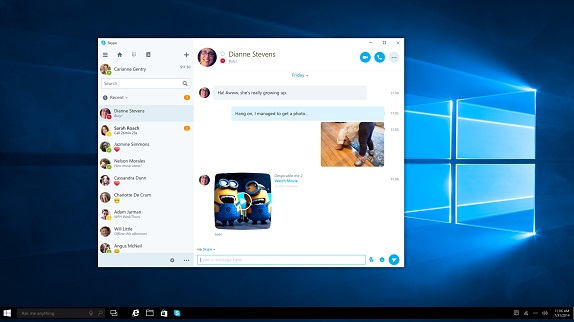 Microsoft has announced that it will release first version Skype Universal Windows Platform Preview app for members of the Windows Insiders program.
The current Skype app will still work on PCs running Windows 10, but Microsoft will gradually combine the existing app and the new one. Microsoft said that it will eventually shut down the desktop-only app in favor of the universal one.
The new app that will be released for those on the Windows Insider Program "in the coming weeks" will include following features:
Sign in with your Microsoft Account and link a Skype ID
Show and change your availability
See a list of your existing Skype contacts
Initiate a chat with anyone in your contact list
See that the other person is typing
Logout
Make one-to-one voice and video calls and send messages
Personalize your experience with emoticons and Mojis
Send photos
See notifications for incoming calls and messages outside of the app
Participate in existing group chats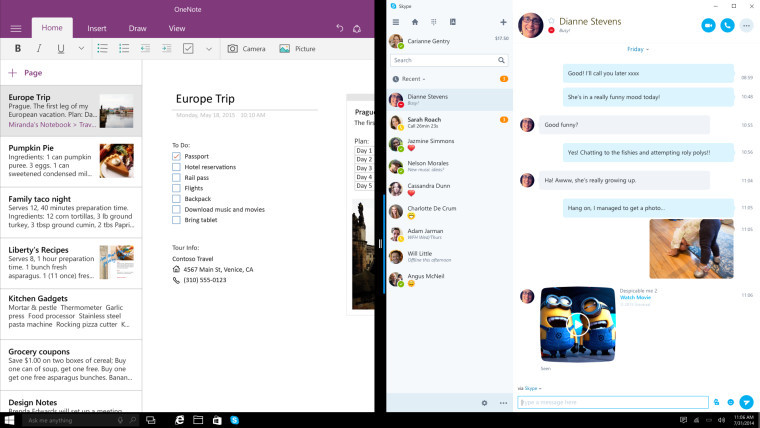 Skype team wrote in a blog post.
We've simplified the look and feel by removing duplicative and unnecessary menus to prevent confusion between them. The global menus are now in a new, single Settings menu, and you'll see contextual menus appear in upcoming releases.
Skype further added that it will bring more flexibility, sharing and group features in the next couple of releases. The app will let you start a chat with anyone using Skype or not using Skype, create a group and send group messages, support for Group voice and video calling, share your screen, files and video messages, manage notifications from individual chats and so on.
Skype said that it will first release the universal app on Windows 10 PCs and soon will expand it to Windows 10 Mobile devices. You can join the Windows Insider Program to try out the new version on Skype