Meerkat, the live streaming app that made its debut in February last year on iPhone and later on Android is bowing out from live broadcasts. The company is instead pivoting to a live video social network.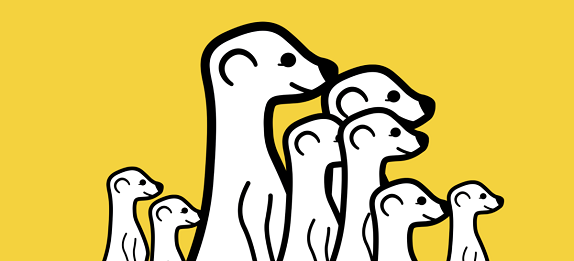 Meerkat which originally started the live streaming movement started facing tough competition from Twitter's Periscope that was launched in March last year. Periscope has a larger user base and a beautiful and responsive UI, which is better than Meerkat. Soon the mobile live streaming biz started to pick up and Facebook entered the space with Live video. Meerkat still rolled out a couple of updates here and there to keep up with the growing competition from Periscope and Facebook Live video.
Meerkat wrote in a blog post,
The (last)year started on a high note with the rapid explosion of live video, the excitement of SXSW, and the launch of Twitter's Periscope. But over the year, it became rougher waters — mobile broadcast video hasn't quite exploded as quickly as we'd hoped. The distribution advantages of Twitter/Periscope and Facebook Live drew more early users to them away from us and we were not able to grow as quickly alongside as we had planned.
The service is now pivoting its focus towards a video social network which according to the CEO Ben Rubin is a place where "everybody is live". Meerkat mentioned in the blog post that the company started working on the visual social network from October last year. There are no details about what exactly the video social network will offer.