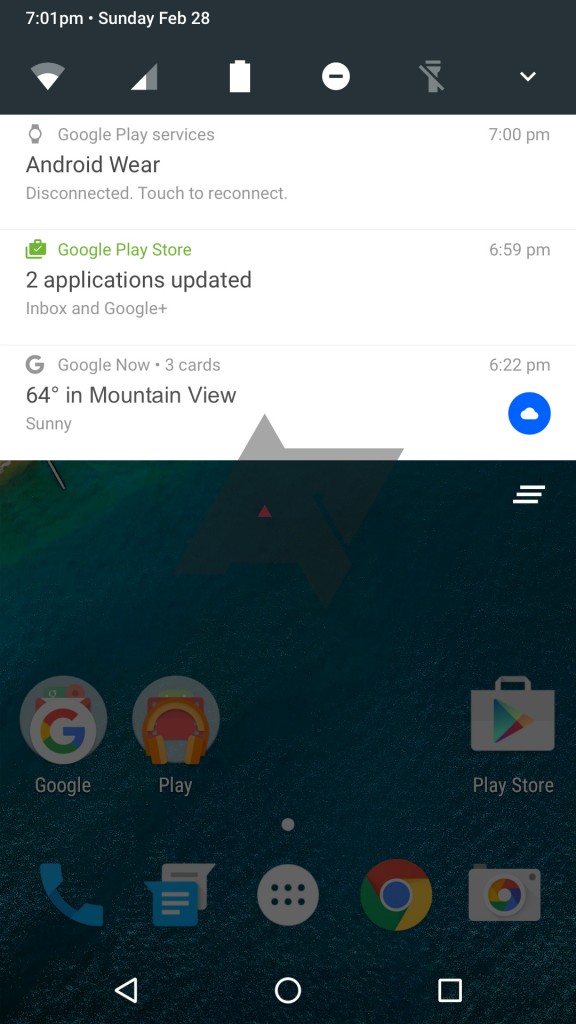 While a great many number of smartphones are releasing now with Android Marshmallow 6.0, quite a few are yet to receive the update. However, that doesn't stop rumours and information regarding the next Android version from popping up. New images now give us a sneak peek at what to expect from the next major Android update especially with the notification drawer.
The folks over at Android Police have gotten a glimpse at the next iteration of Android and they have created mock-ups based on their experience. The notifications are now easier to read and have less separation between them as you can see in the image above. Looks more clean in our opinion. App icons are more subtle but easy enough to see. Some coloured text options are available and also has the information about which app produced it. There is a new bar of quick settings toggles which was not available before. While several OEMs have had this for years, Google has always had a separate panel for quick settings but at least now, you can have your top priority toggles available with a single pull itself. You can pull it down further to gain access to the full quick settings list.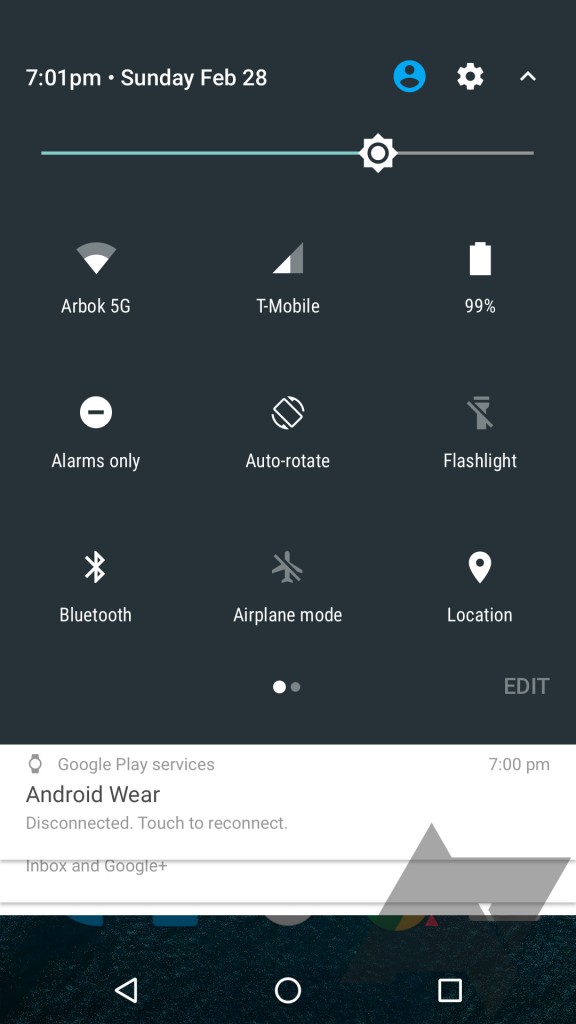 Speaking about quick settings, the second pull on the notification bar will reveal the full set of quick settings with a neat sliding animation. These quick settings too are now full width like the notifications. The expandable WiFi and Bluetooth options seem to be missing but they might bring it back later on. The edit button also indicates that they might be bringing a UI Tuner option to the quick settings. Additionally, you can have another page for the quick settings so stuff you access less frequently can be moved to that page.
Again, its important to note that these are mockups of the actual thing and even the actual thing can change a lot before the actual version of Android N gets shown at Google I/O.