Facebook just turned 12! Yes, that is right, the big blue social network is celebrating its 12 year anniversary by rolling out personalized videos for its over 1.5 billion users. Dubbed as 'Friends Day', the new feature clubs together special moments with your friends in a short film that can be edited and shared.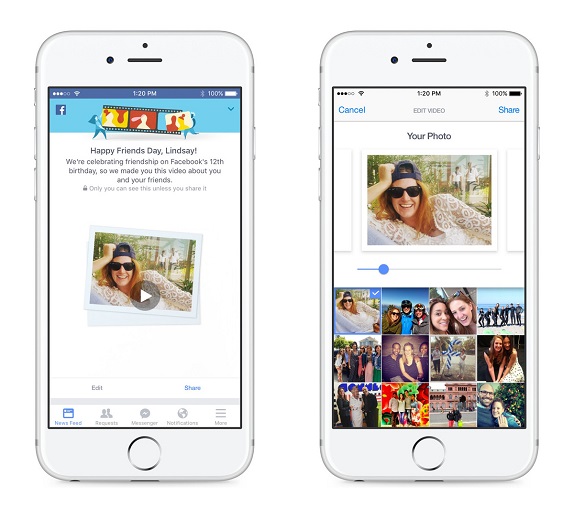 People can view their video at the top of News Feed, or by clicking "Watch Yours" below a friend's Friends Day video. The collection of photos features your friends and family in a form a video presentation. These photos are the ones that have been previously been posted on Facebook and are picked out randomly. The social network is also giving the ability for its users to edit, delete select photos and share them later. In addition to Friends Day video, Facebook is also releasing two sticker packs called "Best Friends" and "Friendship." These packs are now available to download for free in the Sticker Store, which can be accessed in Messenger.
Facebook is the largest social network in the world with more than 1.55 billion monthly active users. Earlier this week, the social network owned WhatsApp Messenger crossed the 1 billion user mark.