Dropbox has rolled out Windows 10 app for PCs and tablet. Microsoft had teamed up with Dropbox in 2014 that allowed users to easily access Dropbox directly from Office apps and edit Office files from the Dropbox app.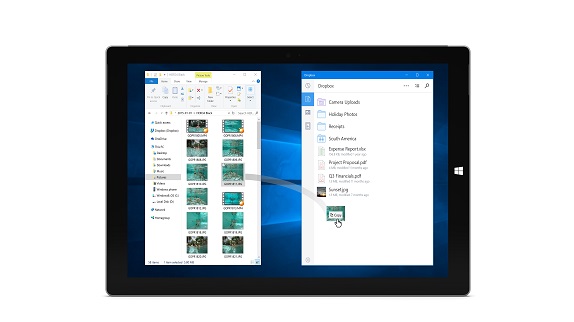 Dropbox said that more than 17 million users are taking advantage of this partnership. The new Dropbox Windows 10 app is built on the Universal Windows Platform, with support for Windows 10-specific features like Windows Hello, Live Tiles, and Notifications. Users will be able to drag and drop files into the Dropbox app from Windows File Explorer and even move or copy files into other folders by dragging and dropping them between folder.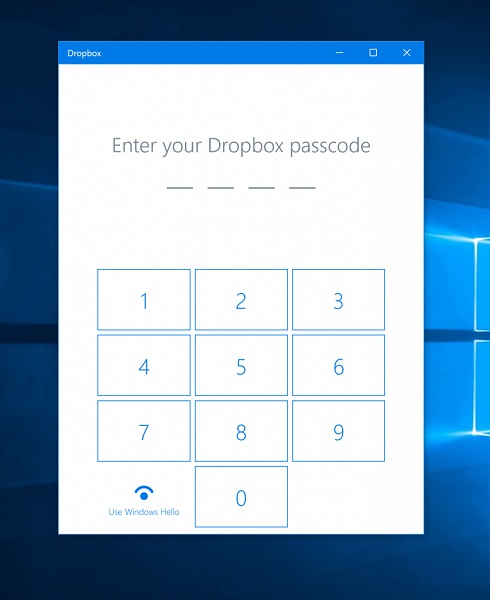 Other features included in the app are Quick Search, interactive notifications that allow you to accept invites without launching the app and support for Windows Hello that lets you use your fingerprint, face, or iris to unlock the Dropbox app. Users will be able to add comments directly on your files and bring others into the discussion with @mentions. Dropbox said it will be rolling out the app for Windows 10 Mobile "soon" but did not mention any launch date.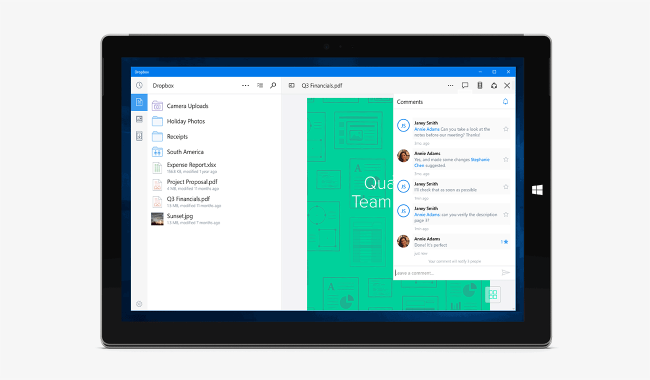 App Link – Dropbox for Windows 10, Dropbox for Windows PC