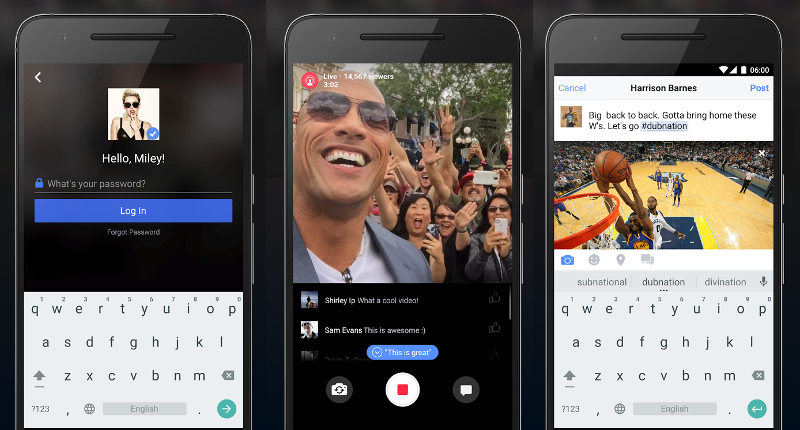 Back in July 2014 Facebook introduced Mentions, a new app for iOS for celebrities and public figures with verified profiles to talk to their followers. Later it was expanded to India and 40 other countries. Now it has launched the app for Android. The app has Live stream feature so that musicians, athletes, actors, journalists and other celebrities can share live video with their fans.
"We've been testing Mentions for Android with a handful of public figures around the world, and we're looking forward to seeing how Mentions helps public figures on Android connect more deeply with their fans on Facebook," said the company.
Features of Facebook Mentions app

Go Live – Tell your story as it happens with live video.
Talk with Followers – See what people are saying about you and the topics you're interested in.
Stay in the Loop – Get posts from the people you follow and see trending stories in one place.
Start a Conversation – Share updates, photos, videos and more with your followers, directly from your phone.
Download Facebook Mentions (Free) – Android