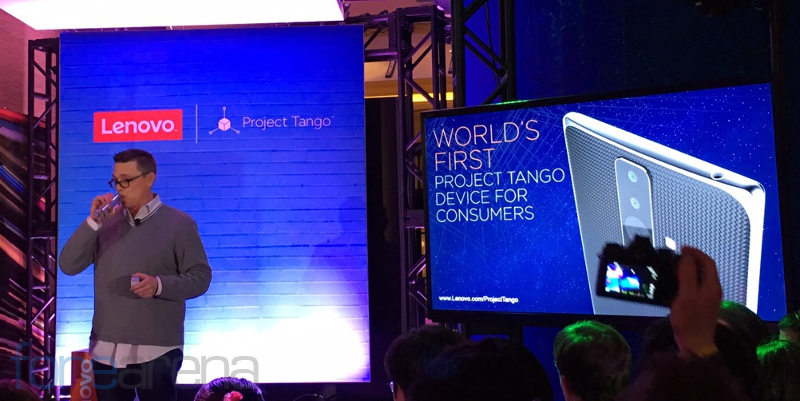 Lenovo will be making the first consumer-ready Project Tango smartphone, Jeff Meredith, Vice President, Marketing, Lenovo Mobile Business Group and Johnny Lee, Technical Project Lead, Project Tango announced at an event at the CES 2016. Project Tango combines the camera, gyroscope, and accelerometer to estimate six degree of freedom motion tracking, providing you the ability to track 3D motion of a device while simultaneously creating a map of the environment.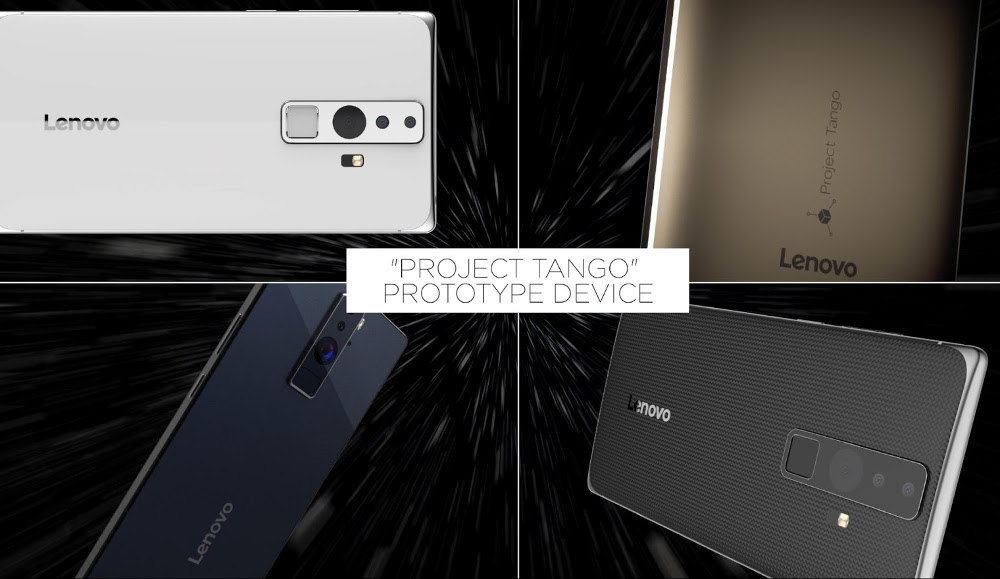 As you can see, the final design of the smartphone has not been confirmed, and the image of the phone shown is just a prototype. Qualcomm processor will power the smartphone and it would have a screen of less than 6.5-inches. Detailed specifications are not available yet.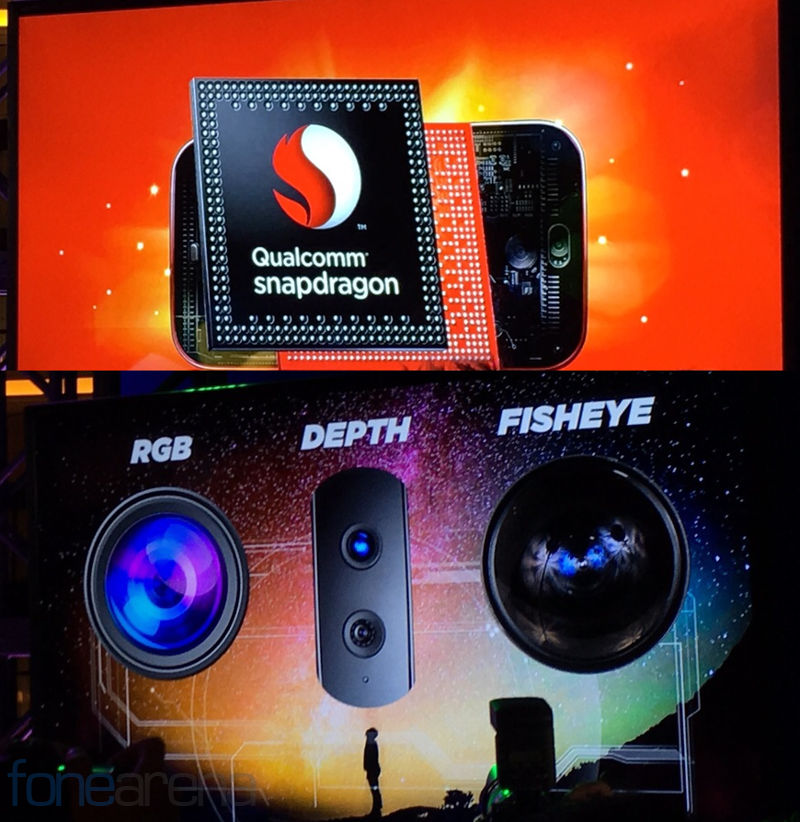 Google is also giving developers an opportunity to submit ideas for gaming and utility apps using Project Tango's AR tech. The finished apps will then be featured on the final Lenovo device once it ships. Developers can submit their ideas within February 15, 2016 by heading to Project Tango Incubator site here. At the Google I/O last year Google announced its partnership with Qualcomm for its next generation Project Tango smartphone development platform, which will be powered by Snapragon 810.
The Lenovo Project Tango smartphone will be available for consumers globally sometime in Summer of 2016 for under $500.
At the announcement, Chen Xudong, senior vice president and president, Mobile Business Group, Lenovo, said:
To break new ground in today's hypercompetitive smartphone and tablet industries, we must take innovation risks – it's the only way to truly change the way people use mobile technology. Together with Google we're breaking down silos by working across mobile hardware and software. Turning our shared vision into reality will create a more holistic product experience that captures the imagination of today's consumer.
Johnny Lee, Project Tango Lead, Google, said:
With Project Tango, the smartphone becomes a magic window into the physical world by enabling it to perceive space and motion that goes beyond the boundaries of a touch screen. By working with Lenovo, we'll be able to make Project Tango more accessible to users and developers all over the world to both enjoy and create new experiences that blends the virtual and real world.

Seshu Madhavapeddy, vice president, product management, Qualcomm Technologies, said:

Qualcomm Technologies is very pleased that Lenovo and Google are bringing a Project Tango-enabled device to the mainstream so that consumers can experience a whole new level of advanced connected mobile computing apps and services across video, imaging and graphics.Qualcomm Technologies has a rich and long history with working with the developer community to ensure that all of the experiences that Project Tango and Lenovo are set to deliver are optimized for the Snapdragon processor.