Xiaomi has started rolling out MIUI 7.1 global stable build. Users will start receiving the update over-the-air (OTA) on their phones via the Updater app.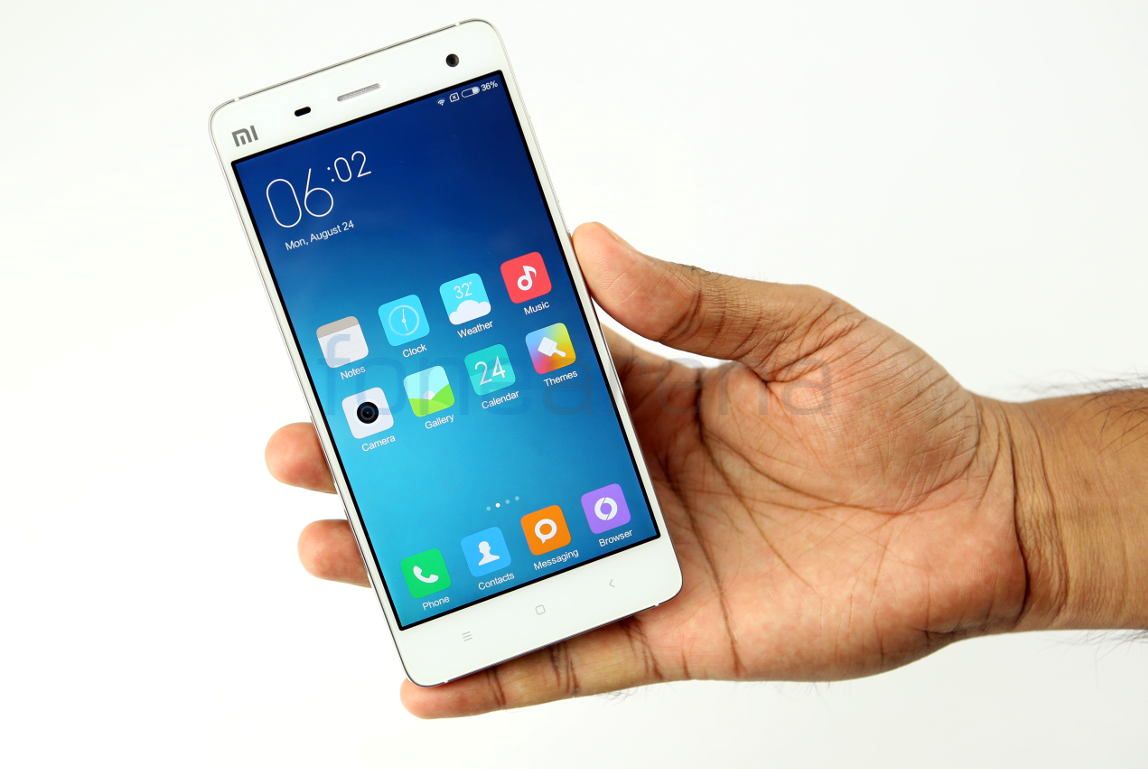 The latest update comes from the company after two months when it first rolled out MIUI 7 global stable build. You can check out top 10 features of MIUI 7 here. The MIUI 7.1 will be rolling out to the Mi 3, Mi 4, Mi Note, Mi 4i, Redmi Note 4G, Redmi 2/Prime, Redmi 1S, Redmi Note Prime, Redmi Note 2, Redmi Note 3G, and Mi Pad. The over-the-air (OTA) update is gradually rolling out for these smartphones.
MIUI 7.1 Global Stable Build Changelog

System

Optimization – Clean up shortcut supports cleaning apps' cache (09-15)
Optimization – Apps locked in recent task page will not be closed by system when remaining RAM is low (09-15)

Lockscreen, Status Bar, Notification Bar
Optimization – In DND mode, for incoming calls with screen turned off. There will be a green bar on the top after waking the screen (09-07)
Optimization – Reduced status bar RAM usage (09-15)
Optimization – Support setting lockscreen and floating notifications separately (11-02)
Optimization – App notifications page displays blocked apps first (11-02)
Optimization – Support changing wallpaper from top right corner in lockscreen when daily lockscreen is enabled (11-11)

Home screen
Optimization – Enhanced home screen smoothness and speed of opening folders (09-15)
Optimization – Unified third party apps' launching animation (09-16)
Optimization – Apps' content will not show in Recents tray when 'Lock apps' is enabled (10-13)

Music
New – Audio settings support Mi Piston earbuds color edition (09-02)

File Explorer
New – Added private folders (10-20)
New – Support listing starred files by editing time (11-03)
New – Added space clearing prompt for phone management (11-18)
New – Support setting default video player (11-18)
New – Support adding File Explorer shortcut to home screen (11-18)
Optimization – App more compatible with custom themes (09-08)
Optimization – Optimized images display method (11-03)
Optimization – Progress status display method of compressing/decompressing etc. (11-03)
Optimization – Changed Mi Drop category page default ordering method to descending by time (11-03)

Browser
Optimization – Greatly enhanced Browser start page launching speed (11-17)

Calendar
Optimization – Optimized app widget style when using different font sizes (09-08)
Optimization – Card view style for displaying events (10-29)

Data Usage
New – Added data saver function to help reduce data/WiFi usage (10-21)

Clock / Calculator
New – Support closing the next alarm clock only when turning off repeat alarm clocks (10-22)
Optimization – Added vibration when pressing the options at the bottom of clock page (09-16)

Mi Drop
New – Added Mi Drop to help transfer files between phones (09-28)
Optimization – Long press on Mi Drop toggle will direct to usage help page (10-14)
Optimization – Increased file transferring speed (10-20)
Optimization – Processing mechanism when the receiver does not have enough space on their device (10-20)
Optimization – Animated effects when scanning (10-28)

Security
New – Added "Connection' shortcut in security to view each app's realtime connection speed (10-26)
Optimization – Increased check process efficiency (10-27)

Cleaner
New – Recommendation page after clearing trash (10-20)
New – Clearing animated effects (10-20)

Battery Usage
Optimization – Low battery warning message will not pop up when there's an incoming call (10-12)
Optimization – Optimized the prompt text when power on and off time are set as the same (11-17)
Check out the complete changelog here.