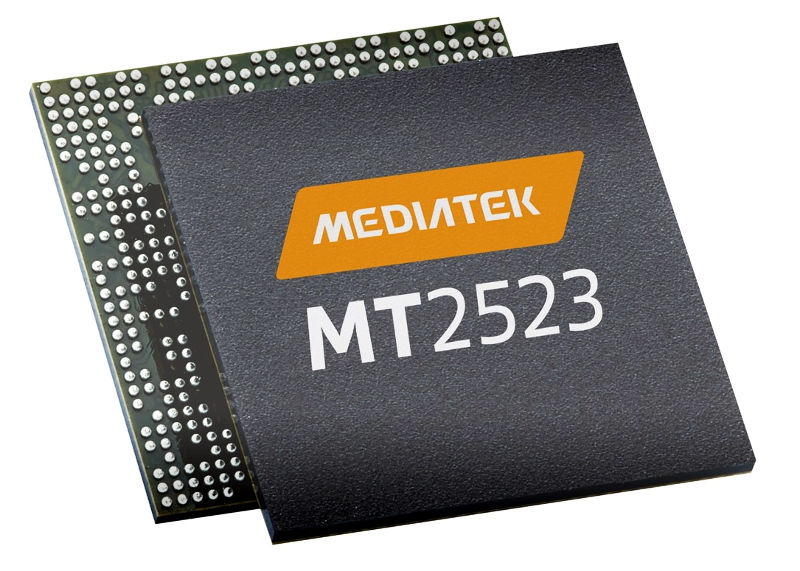 MediaTek has introduced MT2523 SoC for active and fitness smart watches, MT7697 SoC for IoT devices that provides integration with home appliances, home automation, smart gadgets, IoT bridges and cloud connectivity, and MT8581 multimedia SoC for Ultra High Definition (4K) Blu-ray players ahead of CES 2016.
Features of MediaTek MT2523
System-in-Package (SiP) offers GPS, dual-mode Bluetooth Low Energy, and a MIPI-supported high-resolution mobile screen for active and fitness smart watches
SiP's printed circuit board area is just 41% smaller than competitors' solutions.
SiP) contains a micro controller unit (MCU), dual-mode Bluetooth, GPS and a power management unit (PMU)
Display component supports MIPI-DSI and serial interfaces for high-resolution mobile screen
Includes 2D capabilities of true color, per pixel alpha channel and anti-aliasing fonts, plus 1-bit index color to save memory and computing power
Offers more than a week of battery life on single charge.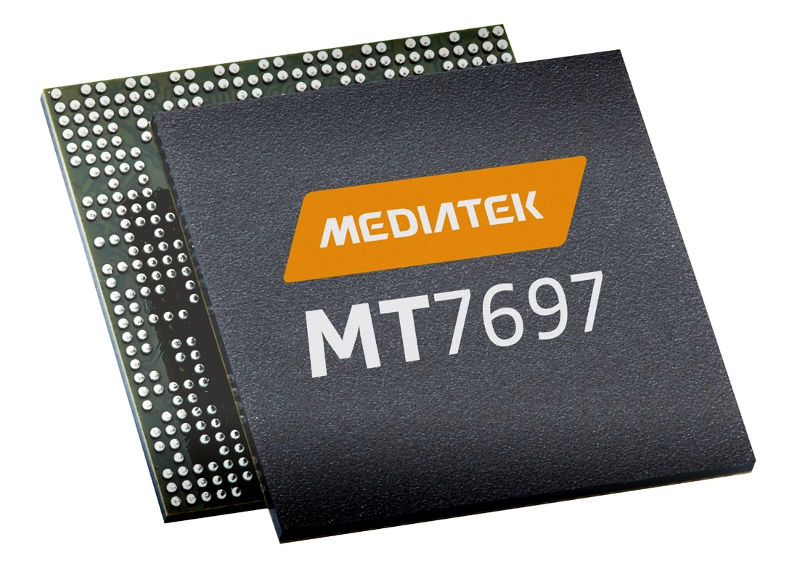 Features of MediaTek MT7697
Powers Wi-Fi and Bluetooth connections for smart gadgets and wearables for high levels of integration with impressively low power consumption for applications such as home appliances, home automation, smart gadgets, IoT bridges and cloud connectivity.
Provide increased flexibility in both BLE and WiFi connectivity, BLE for the short range and WiFi for long range and better Internet access.
Dual-band WiFi version of the chipset, MT7697D, offers 2.4GHz and 5GHz support.
Bluetooth Low Energy (BLE) provides the highest integration among comparable SoCs, combining and optimizing DB WiFi, BLE, CM4 and RAM
Embeds a power amplifier with TX Power up to 10 decibel-milliwatts (dBm).
On iOS devices MT7697's BLE supports up to 160 bytes of maximum transmission units (ATT_MTU).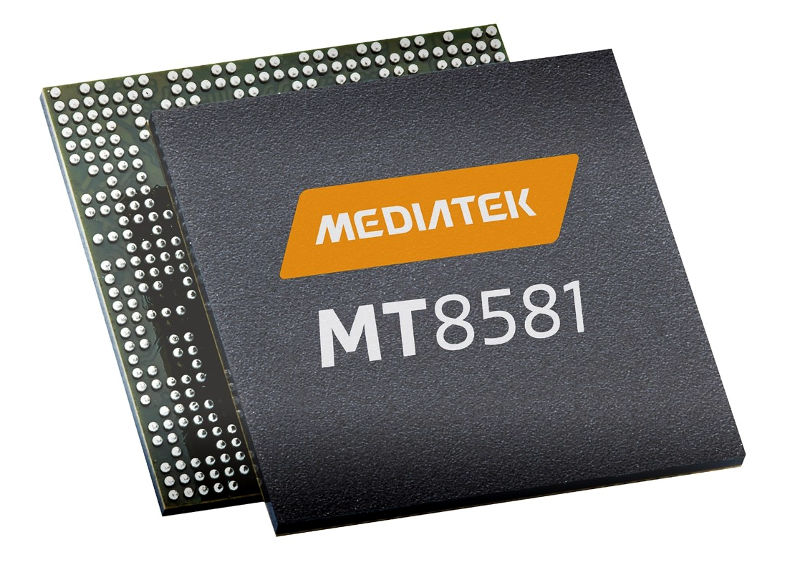 Features of MediaTek MT8581
Powers Blu-ray players to use both Ultra-HD (UHD) and high-dynamic range imaging (HDR) for dramatically improving display clarity and contrast
Support Blu-ray, DVD and CD playback, including the latest BD-ROM format, such as BD-Live and BonusView
Allows consumers to both scale up to 4K from DVD and scale down to a non-4K screen to accommodate both legacy and cutting-edge screens and discs.
Supports HEVC, H.264 and VP9 4K 60p video decoder for 4K (3840×2160) video content and also MPEG-2, VP8 and VC-1 2K 60p video decoder for legacy 2K (1920×1080 video content)
Supports Advanced Audio Coding (AAC), Dolby Digital, Dolby Digital Plus, Dolby TrueHD, DTS, and DTS-HD master audio, via multi-format decoding
The MediaTek MT2523 and MT7697 SoCs will be available for OEMs starting in the first half of 2016. The MT8581 SoC will enter mass production in the second half of 2016.