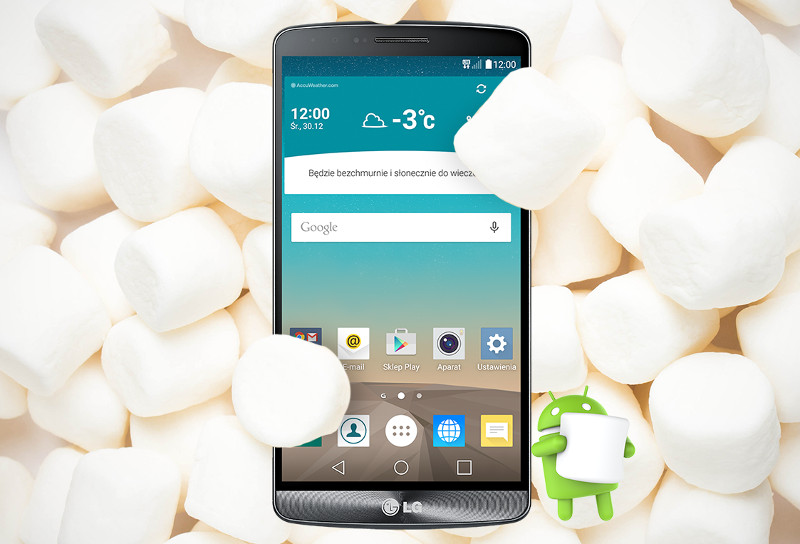 LG started rolling out Android 6.0 (Marshmallow) update for its flagship LG G4 smartphone starting from Poland back in October. Now the Korean giant has started rolling out (Via) Android Marshmallow update for the LG G3 smartphone starting from Poland. It is currently available only via PC Suite, and the OTA update is expected soon. The smartphone got the official CM13 nightly builds based on Android 6.0 last month.
The Android 6.0 concentrates on App Permissions, Web Experience, App Links, Mobile Payments, Fingerprint Support and Power & Charging. It also brings new Doze battery saving feature that uses motion detection to cut off background activity when the phone is in standby, but it will still wake up for important events like alarms.
Android 6.0 update for the LG G3 is expected to roll out in Europe, Asia and the Americas in coming weeks and months. LG had already announced that roll out details will be announced when it becomes available in local markets and the upgrade schedule for other LG devices are expected to be announced soon.
Thanks Onkar!