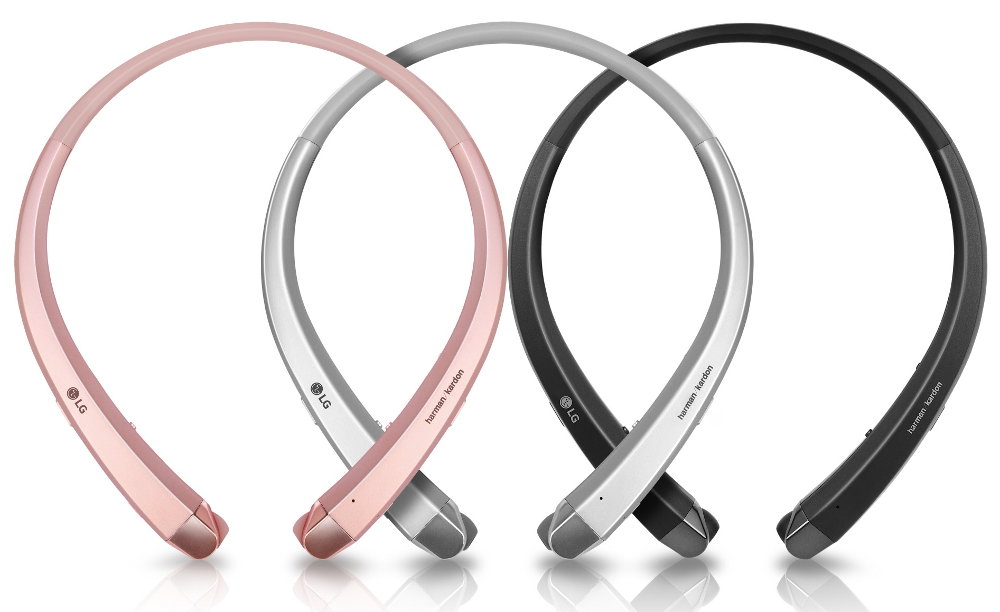 LG today announced that it will introduce a new Tone Infinim 2016 (HBS-910) Bluetooth Stereo headset at the CES 2016 next month. The new Tone Infinim will come with an enhanced slim and lightweight design. The new premium Bluetooth stereo headset has been developed in collaboration with Harman/Kardon, similar to the first Tone Infinim.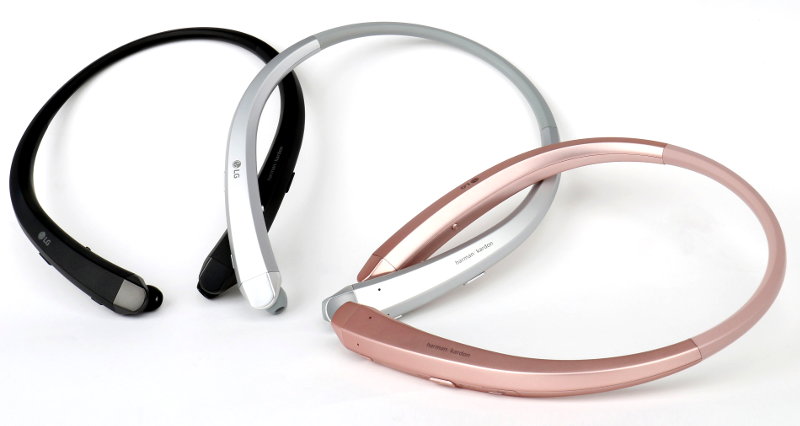 The headset has Advanced Quad Layer diaphragm offering rich bass and clear treble compared to single-layer diaphragm. It also has dual microphones for accurate voice capture and better audio quality even in noisy environments by blocking ambient noise. The LG Tone & Talk feature that can read SMS or messages from SNS with a press of a button. You can also activate an alarm on your phone from the headset when both are connected.
The LG Tone Infinim 2016 headset comes in Black, White and Pink colors. It will be showcased at the CES 2016 next month. It will launch globally beginning from February 2016 in the United States, Europe, Latin America and Asia, after it launches in Korea. No word on the pricing yet.
Commenting on the announcement, Chung Sue-hyun, vice president of Innovative Personal Devices Business Division at LG Electronics, said:
The original Tone Infinim set a new standard for wireless headset design. We delivered an audio solution that offered days of battery life, a comfortable fit that didn't fall off the neck when unused and most importantly, fantastic sound. It's no wonder the LG Tone Infinim series is the most copied design in this product category.
[Update: The headset will be called the Tone Infinim 2016 for the global markets and Tone+ 2016 for Korea]