Earlier today Apple launched the $99 Smart Battery Case for iPhone 6s and iPhone 6. Now, the company has also introduced a Lightning to SD Card Reader.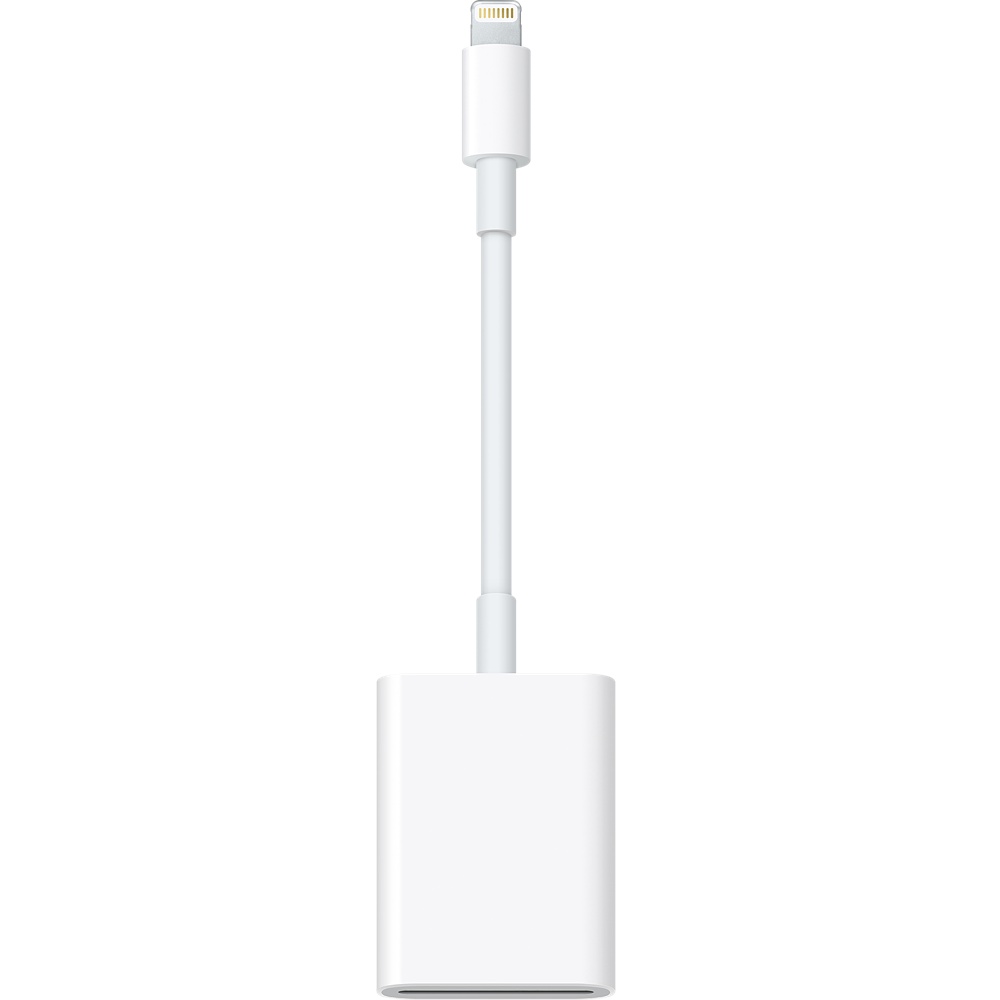 Apple Lightning to SD Card Camera Reader will allow users to easily download photos and videos from your digital camera to your iPad or iPhone. Apple notes that the Lightning to SD card reader supports data transfer at up to USB 3 speeds on iPad Pro. The new updated adapter also works for iPhone 5 and newer, as well as the third-generation iPad and newer. However, transfer speeds are limited to USB 2 on these devices.
After you insert the SD card into the reader, your iPad or iPhone automatically opens the Photos app. The Lightning to SD Card Camera Reader supports standard photo formats, including JPEG and RAW, along with SD and HD video formats, including H.264 and MPEG-4. As the new and old adapter looks same, ensure that you are following model MJYT2AM/A that supports USB 3 on iPad Pro and works with iPhones, while MD822ZM/A is limited to USB 2 speeds on all iPads and doesn't work with iPhones. The new Lightning to SD Card Camera Reader costs $29 and is available from the Apple Online Store in the US.