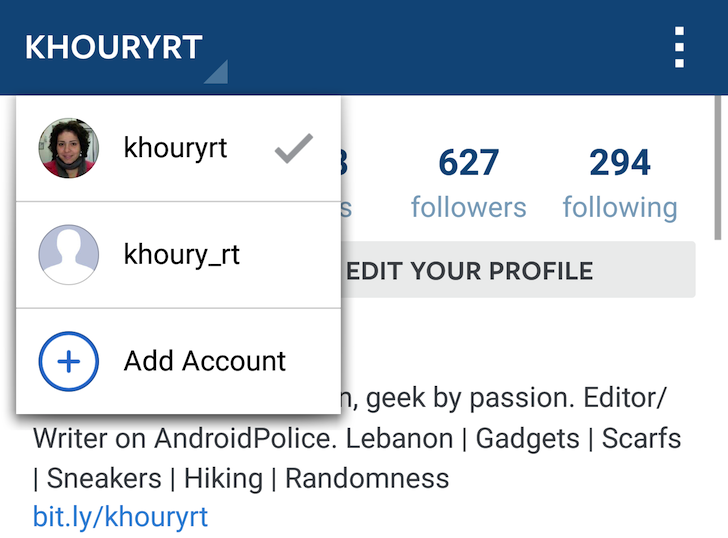 Up until now, Instagram allowed users to be logged into only one account at a time.Now, Instagram is slowly rolling out an update that allows users to be logged into multiple accounts at the same time.
It's something that was fine for most users but for power users or users who manage certain pages, it was certainly a headache for them. I personally use Instagram on two different phones to maintain my personal and work accounts. With this update, things will be a lot more easier for me and for a lot of others.
Instagram will support this feature starting from v7.12.0 of the app. Users can get it either by installing an apk file which you can find at the source or registering as an official beta tester for Instagram on the Play Store. The account options will be shown in the settings menu below "Clear Search History" option.
You can add more than 2 accounts but we aren't sure if there is a limit to how many you can add. In most cases, two itself should be good enough. You can easily switch between the accounts by heading to your profile and clicking your username on the top left corner and choosing one of the other accounts. Users can also logout from the selected account or from all at once.
However, despite having the latest version, not all users have gotten the feature. This could mean that Instagram needs to update it from their server side as well. But sooner or later they should be releasing this to the public,