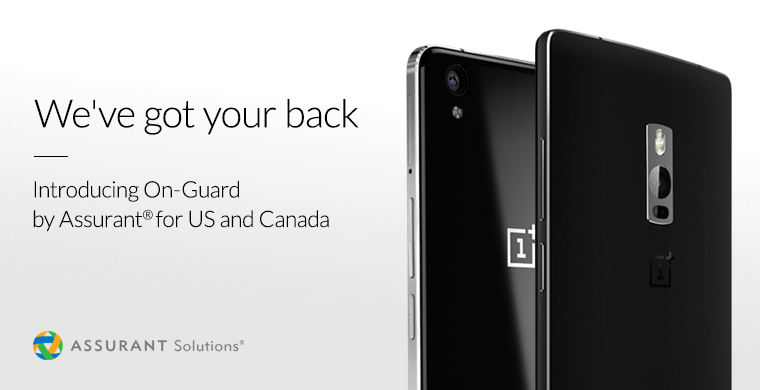 OnePlus has just announced the availability of On-Guard extended service coverage for their devices in North America. This is similar to the B2X plans that they introduced in India and the On-Guard services they provide in Europe.
There are three different Extended Service Coverage (ESC) schemes available to choose from including On-Guard 12, On-Guard Plus 18 and On-Guard Plus 24. The plans are available for both the OnePlus 2 and OnePlus X. The prices for each plan can be seen in the chart below.

On-Guard 12 is the basic plan that provides a 12 month coverage and a direct replacement for product defects that are caused by manufacturing issues.
On-Guard Plus 18 comes with 6 months of ESC as well as 12 months of Accidental Damage from Handling (ADH). This means that the plan covers the damage of your device from drops, liquid spills, cracking etc. The costliest plan is the On-Guard Plus 24 which works like On-Guard Plus 18 itself but comes with 12 months of ESC and 24 months of ADH.
In order to avail these services, the user must purchase these ESC schemes along with the purchase of their OnePlus device. These plans can be redeemed by customers in USA and Canada.