YouTube has launched a new standalone app dubbed simply as YouTube Music on Android and iOS. The YouTube Music app is aimed at making music discovery easy.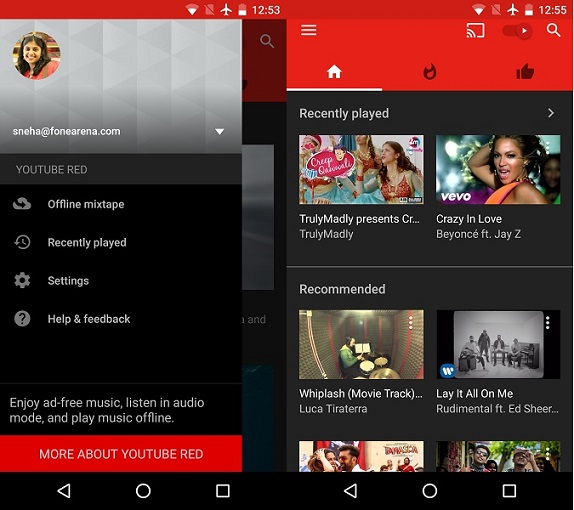 The app lets users explore YouTube's catalog and if you search for an artist, track or album, it will surface everything from official music videos to popular covers and remixes to concert videos. Once the music is playing, it never stops, which is one of the main purpose of the music-only app. The home tab shows your recently played tracks and will recommend tracks based on what you choose in the app and play on the YouTube site in general. It will also show the new music this week.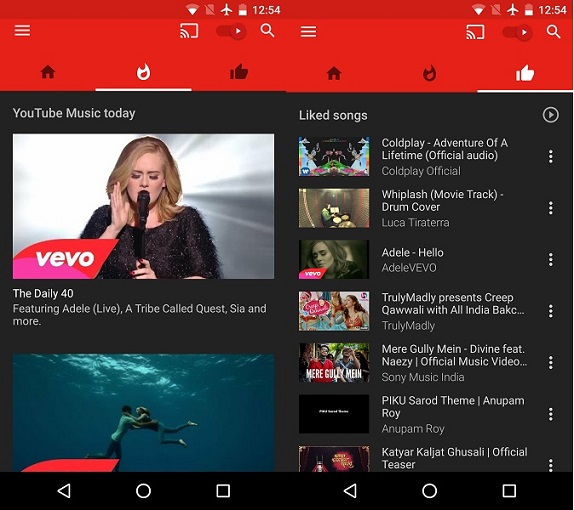 Once you install the app and sign in with an account you get a 14 day free trial for YouTube Red membership that will allow you to play music in the background, get ad-free videos and have the ability to listen to music offline. Just a quick reminder, YouTube Red is an ad free subscription video streaming service that was launched last month. The YouTube Music app is free, but includes ads. It also comes with a handy feature called as audio mode that lets you play songs in the YouTube Music app without loading the videos. YouTube Music app is YouTube's take on streaming giants like Apple, Spotify, and Pandora. Earlier this week, Apple launched Apple Music for Android.
YouTube Music –  Android and iOS