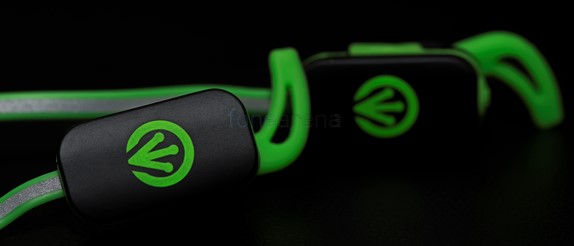 In this review, we will be taking a look at the iFrogz FreeRein Reflect which is a pair of active Bluetooth earphones that are primarily aimed at runners. Do the headphones do justice in their real life performance? Let us find out.
What's in the box?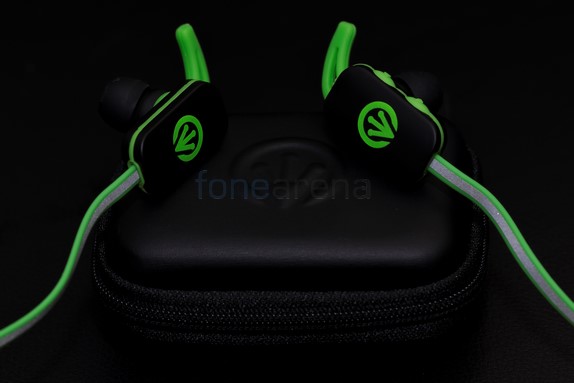 The box contents are as follows:
iFrogz FreeRein Earphones
microUSB Cable
Carry Case
Extra Ear Tips and Ear Fins
Design, Build Quality and Materials
The iFrogz FreeRein Reflect is primarily made up of plastic and rubber. It has an around the neck design where the cable goes around your neck at the back and each earbud goes into your ears. It is available in several colours such as Black, Red, Blue, Green, Yellow, Orange, Purple and Pink. The cable itself is flat and has a tangle free design which makes sure that regardless of whether you store it in your pouch or in your pocket, the earphones don't get tangled. Speaking of the pouch, there is a nice hard pouch with soft padding to store your earphones safely. It can also fit the microUSB cable and the extra ear tips as well as ear fins if needed.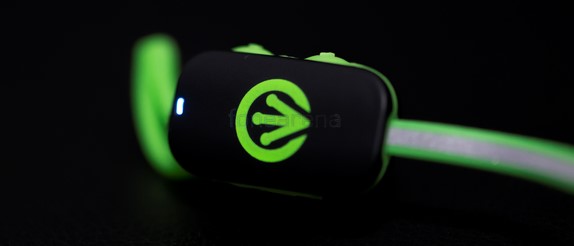 The right earpiece is the one that has all the controls and ports while the left one functions merely as an earpiece. There is a power button, a microUSB port, an LED light that can flash either in red or blue as well as seek/skip backward or forward buttons. To control the volume, the user can press and hold the up or down button in order to control the volume. For play/pause, you can make use of the power button on the right earpiece. Being a pair of active earphones, the microUSB port is protected by a rubber flap that prevents water or moisture from getting inside. The buttons are too rubberized but are well raised to easily identify and control without having to look at the earpiece.
Pairing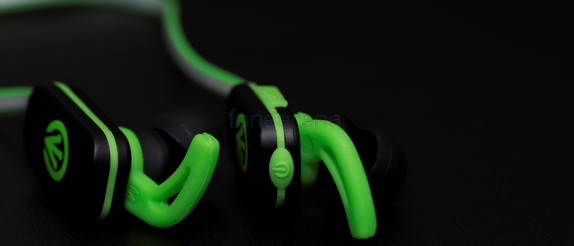 Pairing is as simple as any other Bluetooth device. You first turn on your headset and the light will begin flashing in blue and you'll hear a tune that seems like it has been lifted straight out of Super Mario Bros. Then you press and hold the power button till the LED flashes in Blue and Red. This means that you are ready to pair it to your smartphone. The headset works with both iOS and Android devices or practically anything that supports Bluetooth audio out so you don't have to worry about compatibility. Then you simply head to your bluetooth settings and click on the device when it shows up after scanning and you're paired and good to go. You can also set it as a trusted device on Android smartphones with Android 5.0 Lollipop and higher.
Comfort and Safety
The primary purpose of the FreeRein is to provide entertainment to those on the move and in particular runners. So comfort and safety are two key aspects about the earphone that are perhaps as important as the audio quality itself. The earphones are designed keeping runners in mind as you can probably tell by the ear fins. These make sure that the earphones don't pop out of your ear when running and hold it in place. The fins are replaceable and they have included a separate set of ear fins and ear buds in the box to change when you need to. The cable too is quite free-flowing and doesn't really irritate your neck when running. It is long enough to even have the earphones kept around your neck and falling onto your chest when you do eventually want to catch a break for example. The eartips are made of silicon which feels quite comfortable and the overall weight is really light that doesn't really hamper your running or cause ear fatigue over a long duration.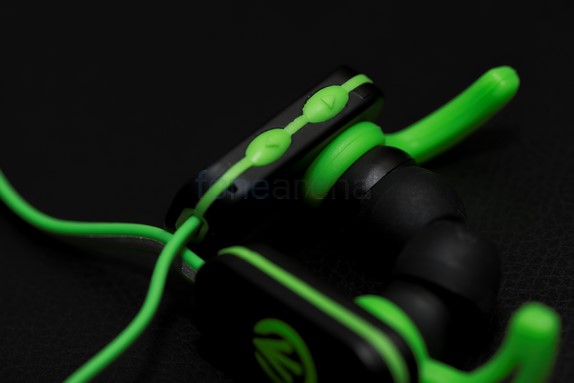 Since these are meant for runners who quite occasionally run outside the track, they also have reflectors fitted onto them to attract and notify motorists about a runner on the road. The reflectors work as well as on any other sporting apparel brand. Another thing to keep in mind is that these earphones are also sweat resistant which it should be considering that exercise will cause the runner to sweat a lot. This is the primary reason why the microUSB port too is covered. It could probably even do fine in a run under light rain but we haven't tried that out personally but we are pretty sure it wouldn't hold good under heavy rain and it most definitely isn't waterproof so avoid trying that at home.
Audio Quality and Range
Audio quality is definitely an important aspect in any audio product be it headphones or speakers but when it comes to a pair of earphones for running, there are other things to consider as we stated above including comfort and safety. So the audio quality generally takes a backseat. The same applied to the FreeRein Reflect as well. The audio quality of the earphones are quite good but it isn't an audiophile grade earphone by any means. At times, you do feel that it does lack certain clarity and the frequency range could've been a bit better but it does really well for a pair of active earphones.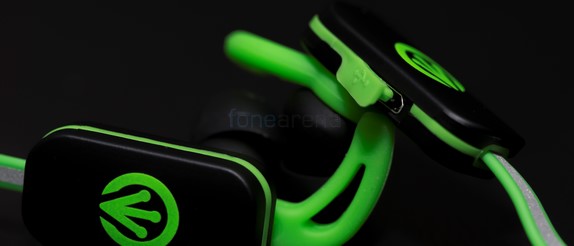 The eartips go into your ear canal and do a good job at isolating outside noise so in most situations, you won't necessarily have to bump up the volume to the max either. The volume levels are more than sufficient as well even in the noisiest of environments.  In terms of range, the earphones can receive transmission from the source upto 10-12 feet away in an open environment. Considering that you would ideally have your smartphone or music player with you when you run, this should be more than sufficient.
Battery Life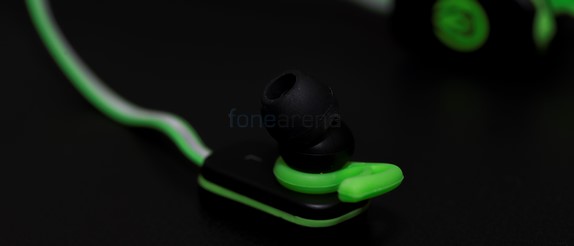 The FreeRein has a built-in 65mAH battery which may not seem like much but the company claims that the earphones can last upto 4.5 hours on a single charge. While the battery life will definitely depend on the volume and kind of content you are listening to, we easily got over 3 hours on a single charge which should be good enough for most people. In case you do run out of juice, you can easily recharge the earphone thanks to the built-in microUSB port.
Conclusion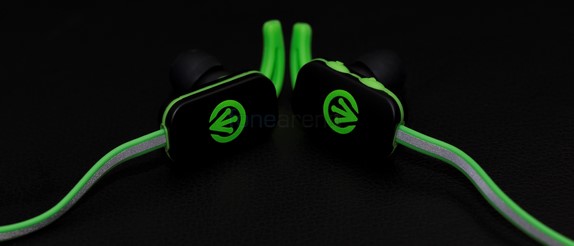 At Rs 2,999 the FreeRein isn't the cheapest earphone out there for sure. But it is Bluetooth equipped, tangle free and moisture resistant which will make your run a whole lot more easier and more enjoyable. It does what it promises well and if you need something to enjoy your tunes while burning those calories, this is a good choice.