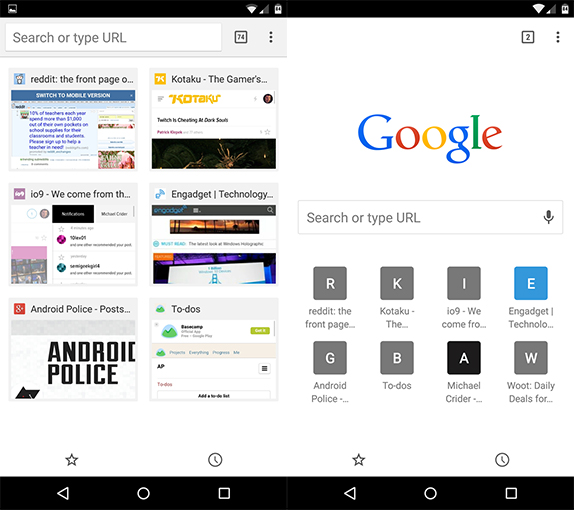 Google is almost always releasing updates with changes in terms of UI, performance and stability. Although some of the changes might be minor, they still play a role in improving the overall experience of the user. Chrome for Android has now received an update that changes the layout of the new tab page
Previously, users had a homepage where you could see 6 shortcuts to websites that you frequently visit along with their thumbnails. Above that, you had the address bar where you could enter the URL or search for something. At the bottom, there were the shortcuts to the history and favourites.
While the shortcuts to the history and favourites are still present, the rest of the homepage has received a makeover. Rather than a address bar at the top, users can now see a Google logo below which there is a new field to type in URLs or search. After that, you now have a set of 8 top websites compared to the previous 6 websites that were shown.
The new tab views don't show the thumbnails but instead have tiles with the starting letters of the corresponding websites which also appear in different colours. While the update is rolling out for some users on the stable version of Chrome for Android, not everyone has gotten it yet which suggests that Google is rolling out the updates from the server side in stages.