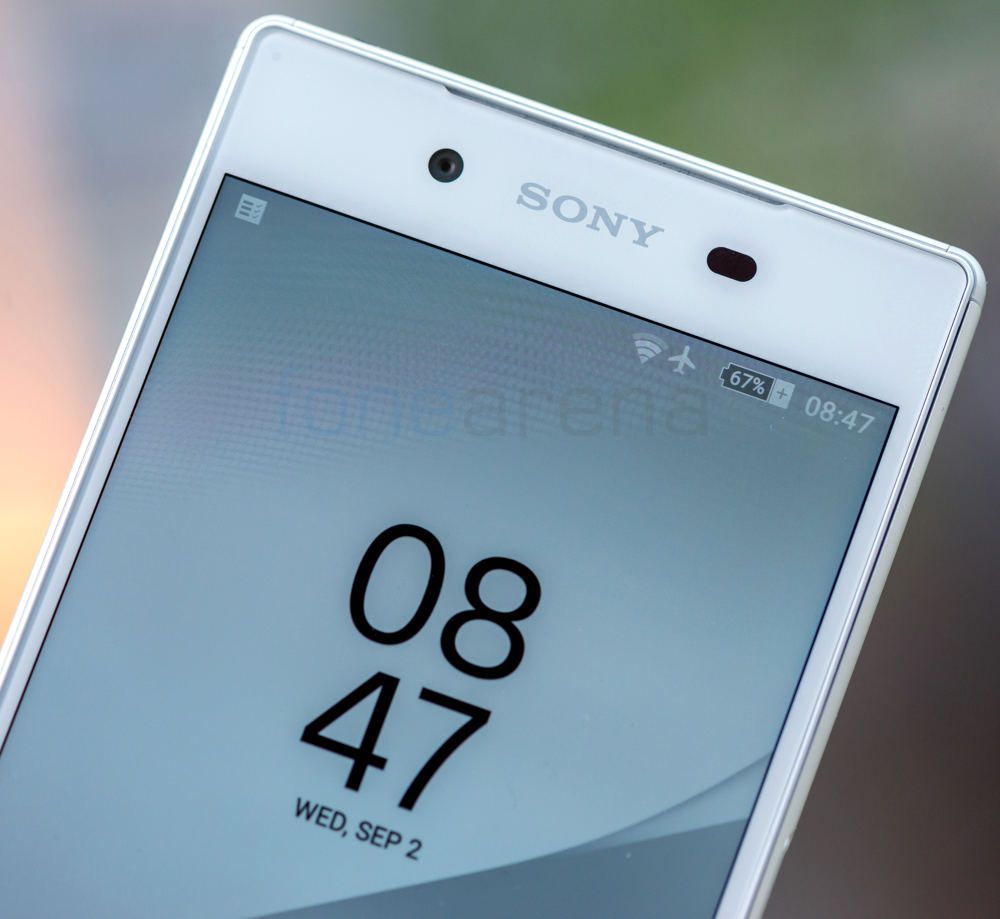 Sony Corporation has reported its revenues for second quarter of the financial year 2015 that ended September 30, 2015. Sales remained flat year-on-year at 1,892.7 billion yen ( US$ 15,773 million) with just 0.5% decease compared to the same quarter last year. Sony shipped just 6.7 million smartphones in the quarter compared to 9.9 million in Q2 FY14 and 7.2 million in the previous quarter.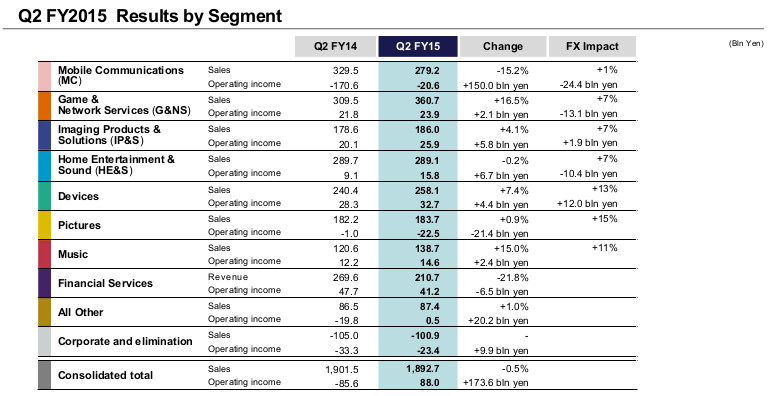 Mobile communications division reported sales of 279.2 billion yen (US$ 2,327 million), 15.2% down compared to the same quarter the previous year. This was due to a significant decrease in smartphone unit sales resulting from
a strategic decision not to pursue scale in order to improve profitability, said the company.
Operating loss decreased 150.0 billion yen year-on-year to 20.6 billion yen (US$ 172 million). This is primarily due to the 176 billion yen impairment charge of goodwill recorded in the same quarter of the previous fiscal year. The operating results were also primarily affected by the negative impact of the appreciation of the U.S. dollar, reflecting the high ratio of U.S. dollar-denominated costs, and an increase in restructuring charges, added Sony. Full-year forecasts for the mobile division remain unchanged from July forecast.
In the devices sector, sales increased 7.4% YoY to 258.1 billion yen (US$ 2,151 million), primarily due impact of foreign exchange rates and an increase in demand for image sensors, partially offset by a decrease in battery business sales. Sales to external customers increased 17.3% year-on-year.