Polar, the popular maker of GPS watches has launched Polar A360 fitness tracker that comes with a heart rate monitor. The device sports a heart rate measurement-based training guidance along with the 24/7 activity tracking.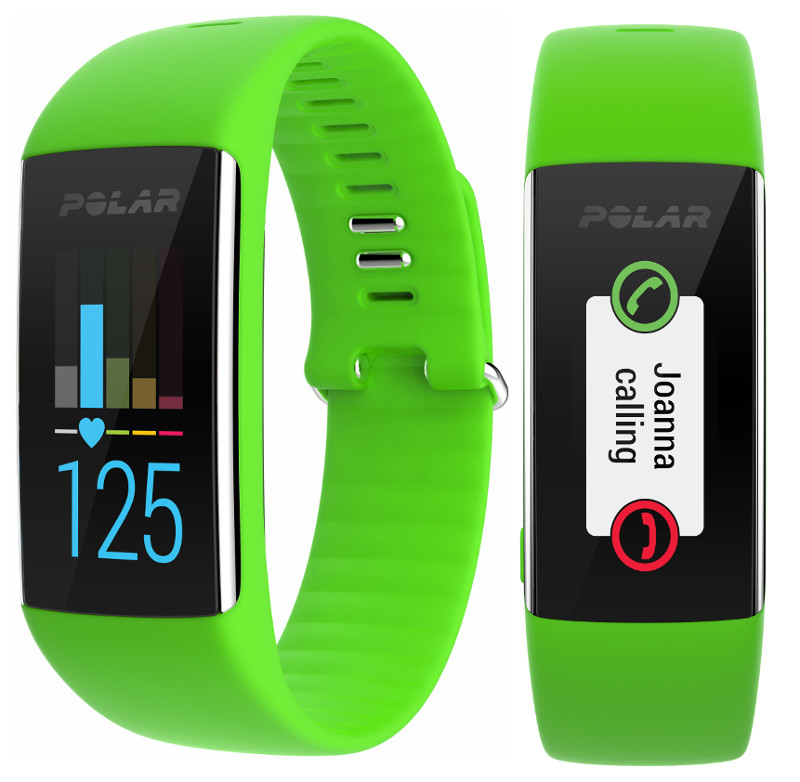 Similar to various fitness wearables, the Polar A360 tracks your daily activity, steps, calories and sleep patterns. It sports a color touchscreen, a vibration motor, interchangeable bands, a waterproof stainless steel and glass design. Polar A360 vibrates to inform users of incoming calls, messages, calendar alerts, and social media notifications, and also to provide gentle reminders when they have been sitting still for too long.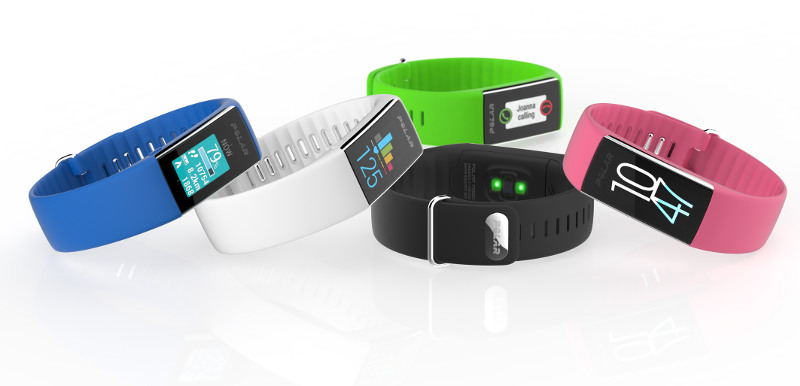 Polar A360 also offers personalized training guidance and motivation to help users meet their fitness goals. The Smart Coaching feature such as Activity Guide and Activity Benefit, which provide practical daily activity target suggestions and explain how activities affect the user's health. Daily activity and heart rate training details can be viewed on the Polar Flow mobile app (available for iOS and Android), which offers an in-depth analysis of daily, weekly, and monthly activities. If training with a coach or personal trainer, Polar Flow for Coach offers additional training support, as users can connect and share workout information via the web service and receive feedback from their coaches.
Key specification of Polar A360
Screen: 13mm x 27mm with 80 x 160 pixels RGB, Wide-viewing angle full color TFT display with capacitive touchscreen
Tracks daily activity, steps, calories, workouts, and sleep
Dimensions: 13.5 mm thick, 23.5 mm wide; Weight 31.7g (S), 33.7g (M), 37.3g (L)
Polar proprietary optical heart rate module (2 green LEDs, 1 photodiode, analog front-end)
Rechargeable 100 mAh battery (Battery life up to 2 weeks with 24/7 activity tracking, including 1 hour of training per day
Bluetooth Smart with the Polar Flow app
Compatible with: Computer running Mac OS X10.6 or later and Windows XP, 7, 8, 10, Mobile phones running iOS7 or later and Android 4.3 or later, H7 heart rate sensor, Apple Health Kit, Google Fit, MyFitnessPal (iOS users) and MapMyFitness.
"The key to achieving Polar's well-known accuracy relies on how data is recorded by the sensor, and then how it is interpreted. We developed our own algorithm for optical heart rate monitoring and optimized the hardware design to ensure the A360 meets the same accuracy and quality standards that Polar customers have come to expect. "Polar created the first heart rate monitor, and 38 years later we continue to be the trusted industry standard."

said Marco Suvilaakso, Global Product Director at Polar.
The Polar A360 will be available in Charcoal Black (size: M, L) and Powder White (size: S) in November in retail stores and online globally for $199.95 / €199.90. Additional colors such as Sorbet Pink (S, M) and Navy Blue (M) will be available soon after launch. Changeable wristbands in Powder White, Charcoal Black, Sorbet Pink, Navy Blue and Neon Green will be available in a variety of sizes and sold separately early next year.