Google Creative Lab has released a new live wallpaper app called as Meter for Android devices. The live wallpaper shows battery, WiFi and notification info right on your home screen.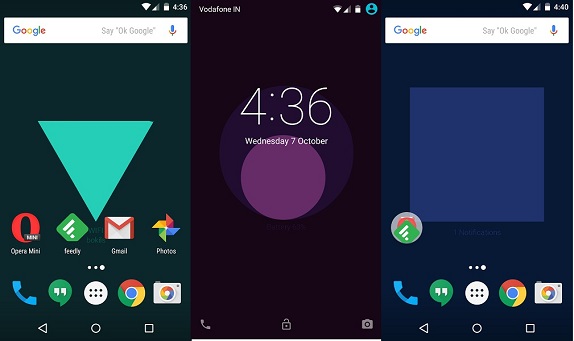 The Meter app will provide Android smartphone or tablet users with a series of geometric shapes that change color based on your device's WiFi signal strength, battery life, and notifications.  The wallpaper uses your phone's gyroscope to make the image move, giving a sometimes liquid appearance.  You cannot change the colors for all the three wallpapers which at present are green inward triangle for WiFi, magenta circle for battery and blue square for notifications. The wallpaper cycles randomly between views each time you turn it on and we don't have control over which one gets showcased.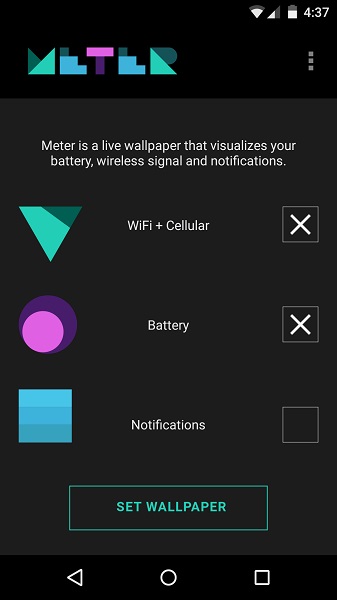 The live wallpaper app can be used to display real-time statistics, such as app usage and other various stats from the device. In addition, the wallpaper's source code has been uploaded to GitHub, allowing anyone to tweak it as they see fit.
Play Link – Meter