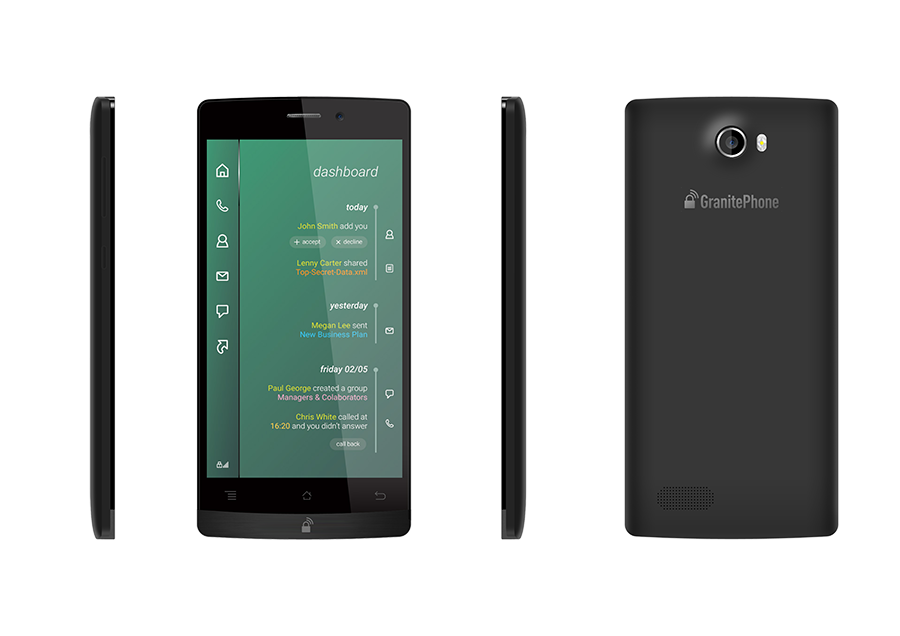 Earlier this year during MWC, we had met the folks from Sikur who told us that they were working on a smartphone called GranitePhone. The smartphone as the name suggests is aimed at protecting the users data and maintaining privacy.
Now Sikur has opened the phone for pre-orders starting from September 29th onwards and the first units will be delivered to customers sometime in December 2015. They claim that the smartphone is safer than the BlackPhone 2 which is now available for purchase as well.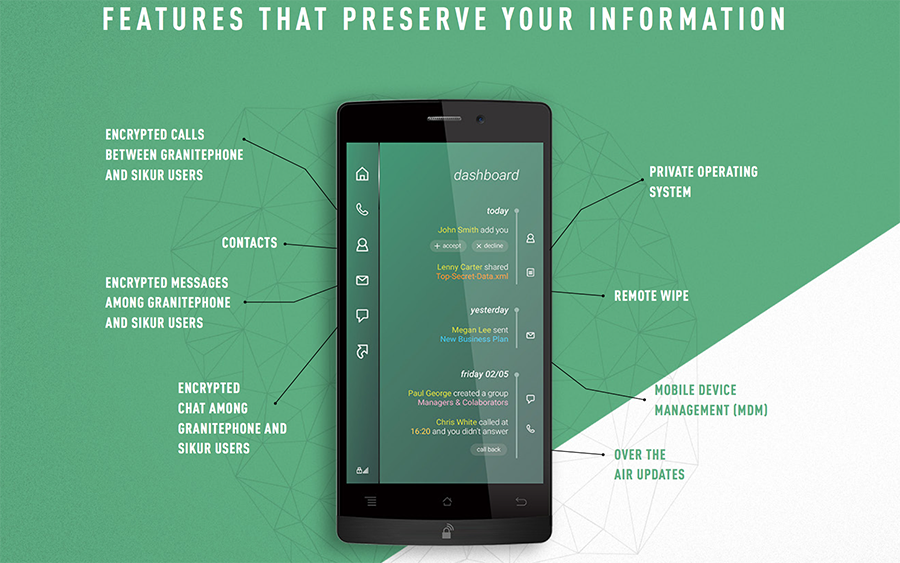 The GranitePhone runs on a private OS called Granite OS and it allows encrypted calls, messages and chats between GranitePhone and Sikur users. The phone has a remote wipe feature as well as Mobile Device Management. In terms of specifications, it has a 5″ 1080p display. The device is powered by an octa-core Snapdragon 615 processor and has 2GB of RAM as well as 16GB of internal memory that is non-expandable (probably due to prevent compromise on safety).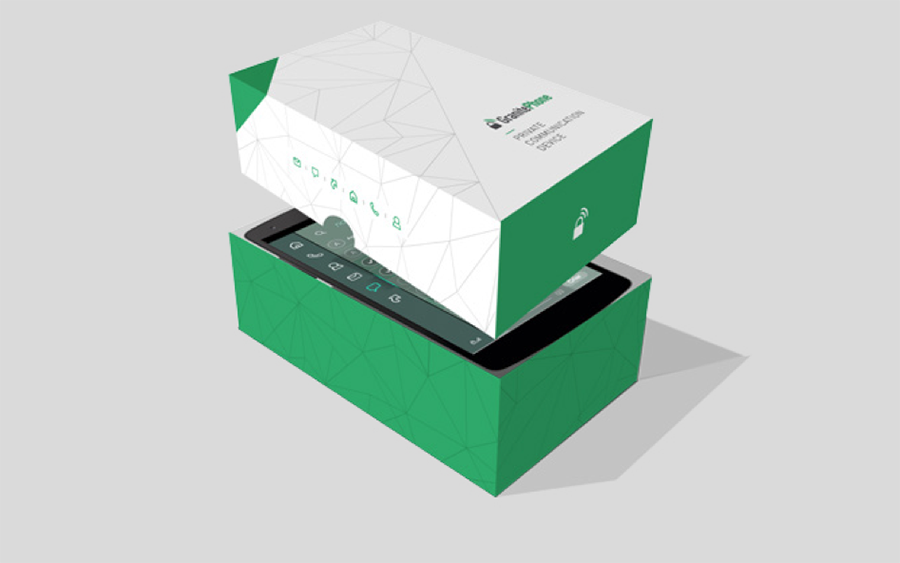 There is a 16 Megapixel BSI camera at the back with LED flash and a front facing 8 Megapixel camera as well. The device does support 4G LTE, Bluetooth 4.0, NFC and is powered by a non-removable 2700mAH battery. The design too is a bit different from most other smartphones out there especially up front and the UI is quite different as well. The smartphone is now available to pre-order here at a price of US$849 till November 15th after which the price will return to US$999.