Dropbox has updated its iOS app with a number of new features that helps getting to your files simpler and quicker. The app that is bumped to version 4.0 takes advantage of the latest features on iOS 9.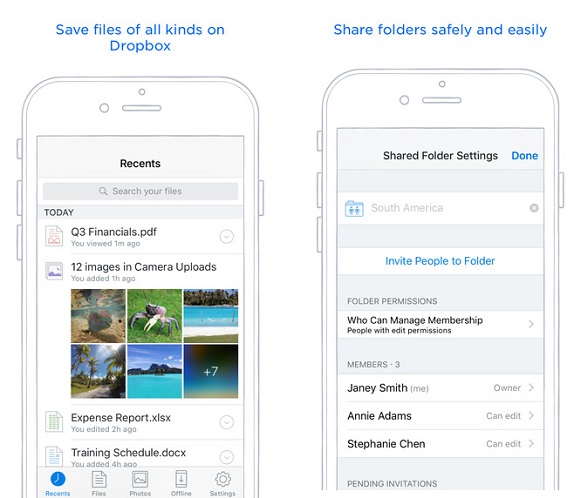 First up, Dropbox has made it easier for users to access file and folder using actions like sharing, renaming, moving, and deleting. Users can tap the new downward arrow next to any file or folder, and an action menu will pop up.  The app now gets support for Spotlight feature that lets you search for files and folders that will open directly in Dropbox. Spotlight search results include recently used files and any files marked for offline access.
Dropbox now supports the 3D Touch feature that is present on the new iPhone 6s and 6s Plus. This lets users press and hold on the screen to bring up new contextual menus. Pressing onto the Dropbox icon will pull up a menu of quick actions to choose from; the 3D Touch support will also allow one to initiate a Peek into a folder using a light press while pushing a bit harder will then take you fully into the folder. Finally, users can press down on the Dropbox app icon to see a menu of quick actions including their most recent file, a link to offline files, photo upload, or search in Dropbox.
App link –  Dropbox