Monkey Flight by Donut Games is one of those super fun games from the App Store that I've been addicted to for the last week on my iPod Touch. The storyline is simple: you have to throw a monkey across a field of fruits, collect a certain amount to advance to the next level, all while avoiding to fall on the floor, crash against rocks or fall in mud ponds. Your progress can be improved if you bounce on elephants or clouds, and you get 2 additional banana boosts every level by tapping on the screen.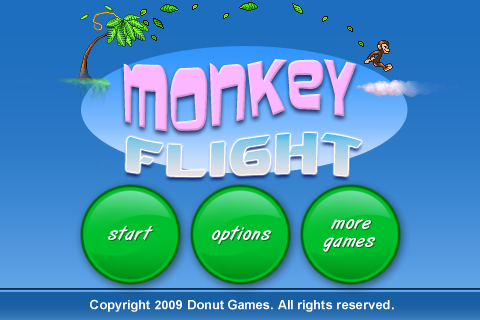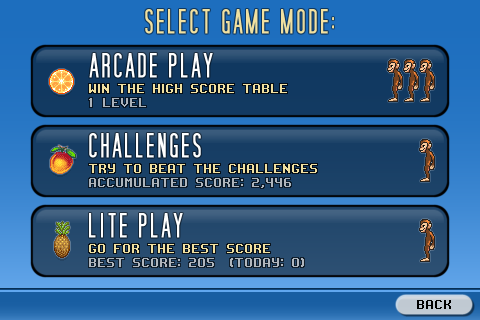 The game is as crazy as that description makes it sound like, there are a few settings you can change, and you have the choice of 3 game modes: Arcade where you aim for the high score, Challenges with a set of 45 levels and 3 different medals for each depending on how many fruits you collect, and Lite Play which is a simple time passing game.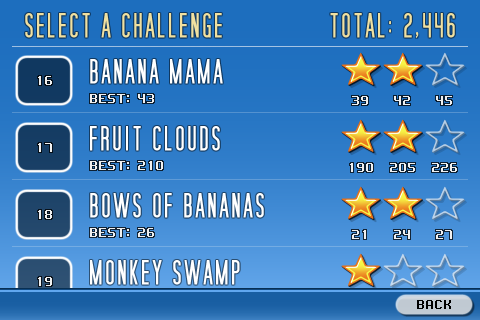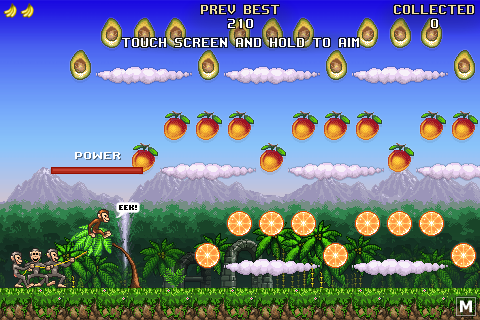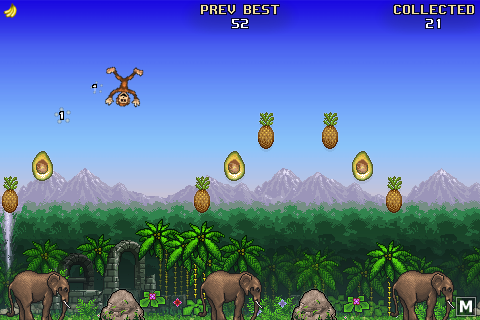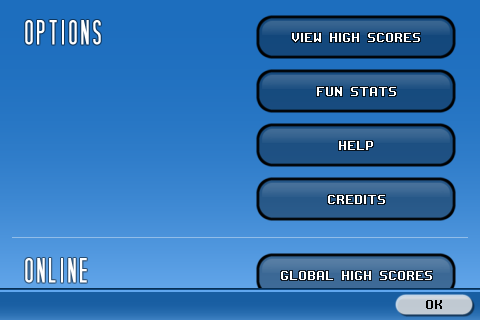 Wins:
Beautiful and smooth graphics, funny sounds, and hilarious moments thanks to the monkey's bouncing around and the way he falls on the floor make this game a joy to play for hours.
Great replay value thanks to the medals in the challenges that make you want to improve your score each time.
Challenges are increasingly difficult to play and some of them require a lot of precision and repetition to be achieved.
Flops:
More challenges would have been welcomed as the 45 ones provided make you want some more and there's room for even harder to achieve challenges.
Get Monkey Flight by Donut Games from the App Store for 0.99$.