Meerkat has received an updated that brings a number of important features to its mobile apps. The latest update adds live hashtags along with improved community based discovery.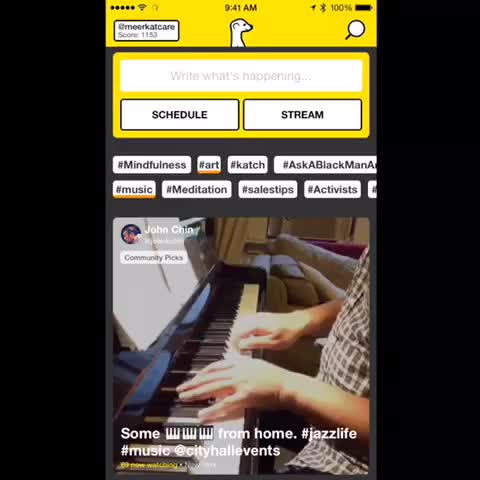 First up, users can now include a hashtag in the title of their stream and it will be added to the user generated feed of hashtags at the top of the app. This is a good addition as it lets users reach to a larger audience. The live hashtags are arranged in ordered based on the number of times they have been mentioned. Meerkat suggests that to get maximum viewers, it is better to use a general hashtags that other communities generally look for when browsing like for example, if you are a musician, use #music in the title.
Next up it is now easy for people streaming live to poll people who are watching. The app makes content discovery easy as users can find people with shared interest with just one tap. Now when you start a new stream with a title, Meerkat will either add it to an existing category or create an entirely a new one. In addition, users that stream regularly and often with a specific format can create a hashtag that people can relate to you as soon as you schedule a stream and go live. They can team there custom hashtag with popular ones that are already present.
Finally users can now share a photo from there phone's camera roll during a live stream. This feature is specially available for Android as of now.