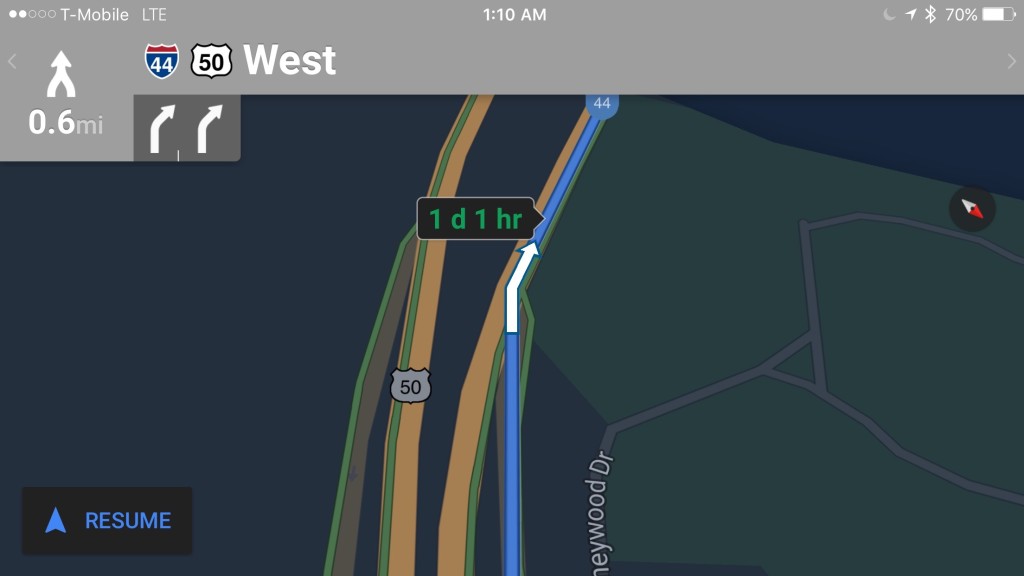 Google has introduced a new feature for Google Maps on iOS. The new feature is called Night Mode and it will make navigation a whole lot less strenuous on the eyes when people are driving at night or when its dark.
Normally users have to resort to dimming the brightness of the screen to low levels but that often makes most of the information on the screen unreadable. However if you leave it at high brightness, the screen could be very distracting and will eventually strain your eyes as there is a big difference between the ambient light in your car and surroundings compared to the light the phone is emitting.
Night Mode aims to solve that by allowing a darker theme during navigation. You can't really enable/disable it via the options nor does the app access the ambient light sensor on your phone. Instead what it does is check the time on your smartphone and see whether its actually day or night and appropriately choose a mode.
While this works well in theory, in practical use, it would've been better to include a night mode switch as in some places, it can get quite dark during day time as well and it would be good to make use of this option. We hope that it is something that Google can enable in a future update but for now, the new feature is a welcome change.