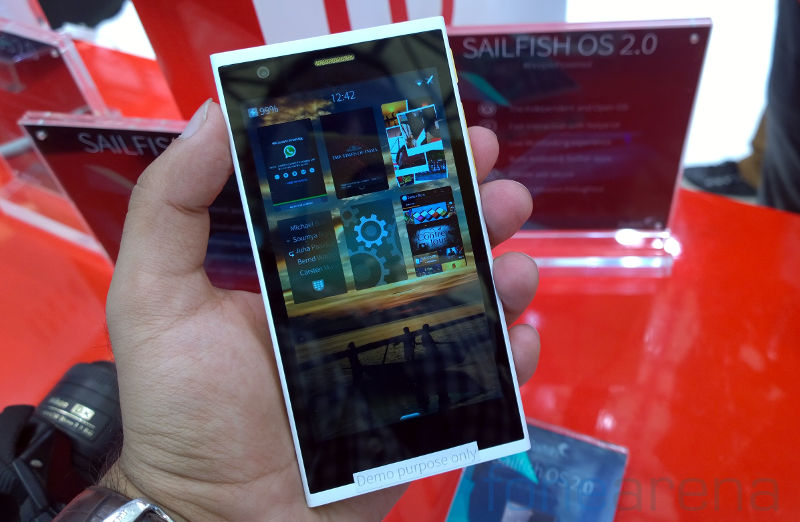 Intex is all set to introduce its first smartphone powered by Sailfish OS at the MWC Shanghai this week in partnership with Jolla, the smartphone start up company from Finland. Intex will also introduce IRIST smartwatch running on a Android OS.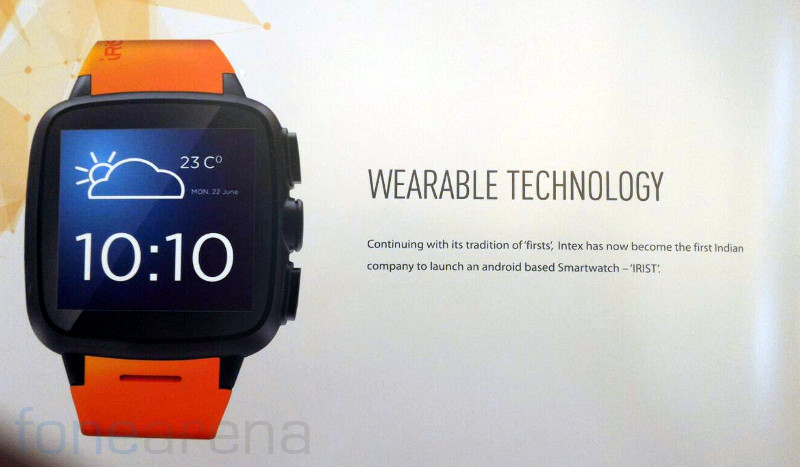 The Intex IRIST smartwatch will come with built-in 3G SIM support, a 1.6-inch 320 PPI screen, 5-megapixel camera, 512MB RAM, 4GB of internal storage with expansion slot and a 600mAh battery. The company says that it is the first Indian company to launch an Android-based smartwatch. Since the Android Wear doesn't support camera and 3G yet, this should be full Android.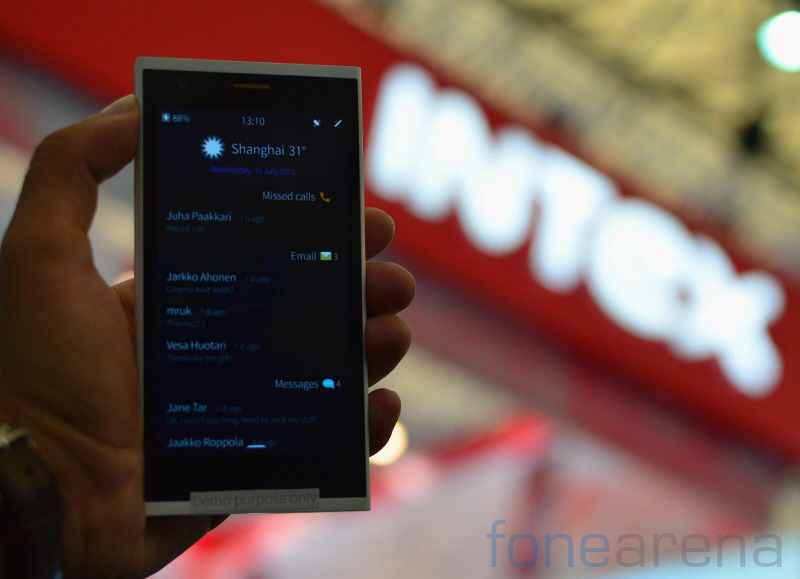 Coming to the smartphone, the Intex Aqua Fish running on Sailfish 2.0 OS supports 4G LTE. The device in the image is the reference 4G LTE platform for partners, which will come in Snapdragon 200/600/800 configurations. The smartphone will launch towards the end of this year.
Jolla recently announced that it is splitting their hardware and software divisions and increase focus on Sailfish OS licensing. We will bring you more details about these new devices from the MWC Shanghai soon.
Dhruv Bhutani contributed to the report