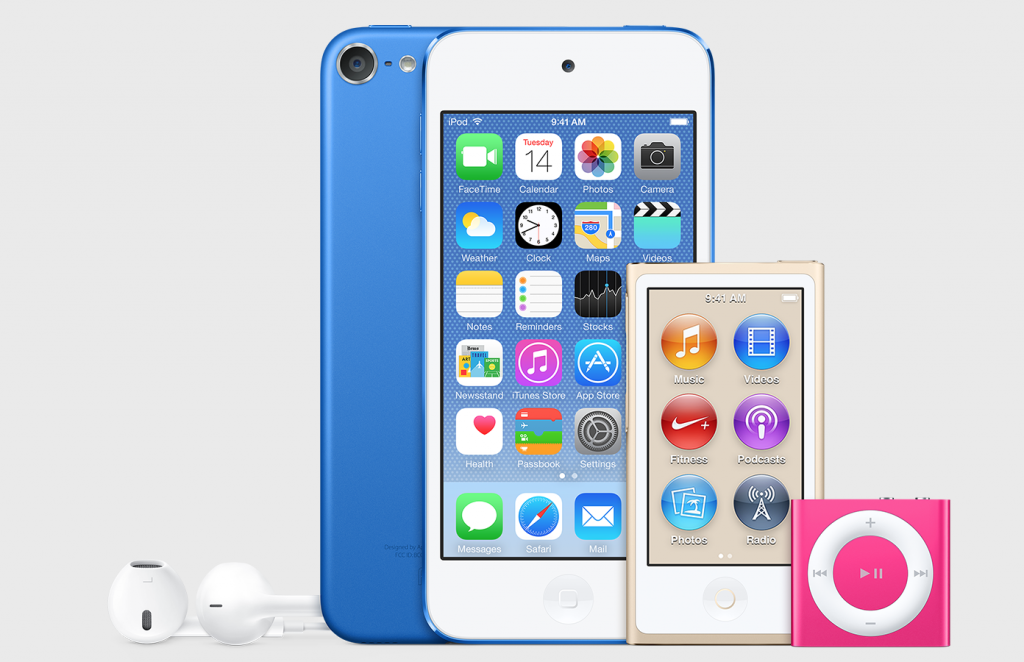 It has been a while since Apple updated their iPod lineup. Many predicted that they could be cancelled especially due to the reduce in demand and the subsequent increase in demand for the iPhone. However a new rumor states that Apple is planning to introduce updated iPods on 14th July.
The iPod nano is said to change model number from n31 to n31a and the iPod shuffle from n12b to n12d. This could mean that we will see only minimal changes, including Gold, Dark Blue and Dark Pink colour options.
The iPod Touch will also be receiving the colour updates however will have more upgrade than the other two players. The model number will change from n78 to n102 and is expected to pack a faster 64 bit processor. It is likely to come pre-loaded with Apple iOS 8.x out of the box but should receive an update to iOS 9 once it has been released.