HERE Maps has released a public beta program for Android which will let people test latest app feature with a new shortcut menu accessible from a single press anywhere on the map.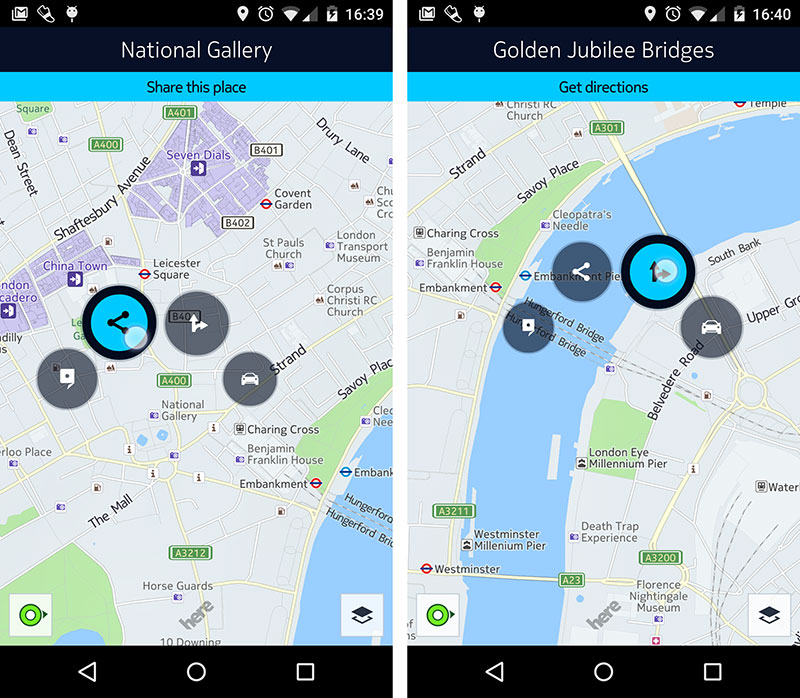 HERE said that it is working on bug fixes, adding new features and shipping updated versions of the app. The public beta program is aimed at getting performance data and feedback from users across a range of Android devices. These feedback will in turn will help HERE identify issues and iterate new versions even faster.
httpv://www.youtube.com/watch?v=2mm3XMnCXss
In order to test the maps you will need an Android device running 4.1 or higher; 1 GB of RAM optimized for screen sizes from 4 to 6.9 inches. The public beta program on HERE for Android will come with features such as a new 'contextual menu', long-press anywhere on the map brings up a shortcut menu to quickly see location information, share a location, get directions or start drive navigation. HERE said that there will be new fixes or features to test every month after you have joined the beta program. You can join the HERE beta program here.
In February this year, HERE maps for Android shed its beta tag and received new features and improvements. Last week it received reversible lane feature.