Minecraft is coming to Windows 10 beta on July 29th, the launch day. The popular game will be available in the Windows Store on Windows 10 from July 29 for $10 to new users.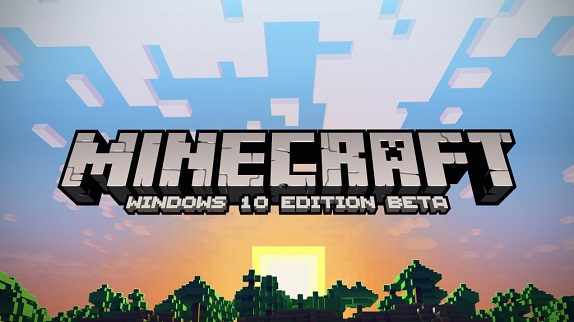 Current players of Minecraft on the PC will be able to download the Windows 10 Beta edition completely free of charge from the Windows 10 Store. New users can play the game for $10 during the beta period.  Players who download Minecraft Windows 10 Edition during the beta phase will still have the game when it comes out of beta, and receive all future updates to the game at no additional cost.
Users will be able to create and explore online with up to seven other friends using Xbox Live  There are 20 million current Minecraft players on Windows so expect the Windows 10 beta to become insanely popular after launch. Minecraft already is compatible with Windows, Mac, Windows Phone, iOS, Android, Xbox 360, Xbox One, PS3, PS4 and PS Vita. Microsoft said that this version of the game will develop and evolve over time with the help of player's feedback.