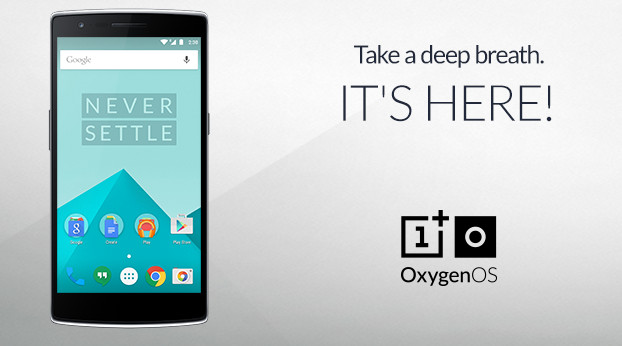 OnePlus One got a new build of Cyanogen OS 12.0 earlier this week to fix touchscreen issue. Now, OnePlus has released a new OxygenOS 1.01 build for the smartphone to fix the touchscreen issue, as it promised last month. The company already said that it has been working with Synaptics, developer of touch and biometrics hardware to fix the bug.
The OxygenOS 1.01 is still based on Android 5.0.2 (Lollipop). OnePlus recently announced that it will release new OxygenOS ROM with Android Lollipop 5.1 along with the OnePlus 2 smartphone. The OnePlus One smartphone should probably get it after that.
The new OxygenOS update for OnePlus One is 716MB in size. Even though OnePlus says the version is 1.01, it still shows as 1.0.0 even after the update. Still no word on OTA update. OnePlus released a fix for Ghost Touch and Ghost Swipe issue for OxygenOS earlier this month, this is just a flashable zip of that.
Fastboot Mobile and XDA have teamed up to release a migration tool for Windows 7 or Windows 8 that will allow users to move to OxygenOS from CM 11 or 12 without losing your data. But the tool is still in beta and is not guaranteed to work 100%, says OnePlus. The latest OxygenOS build and the migration tool can be download from OnePlus Forum here.