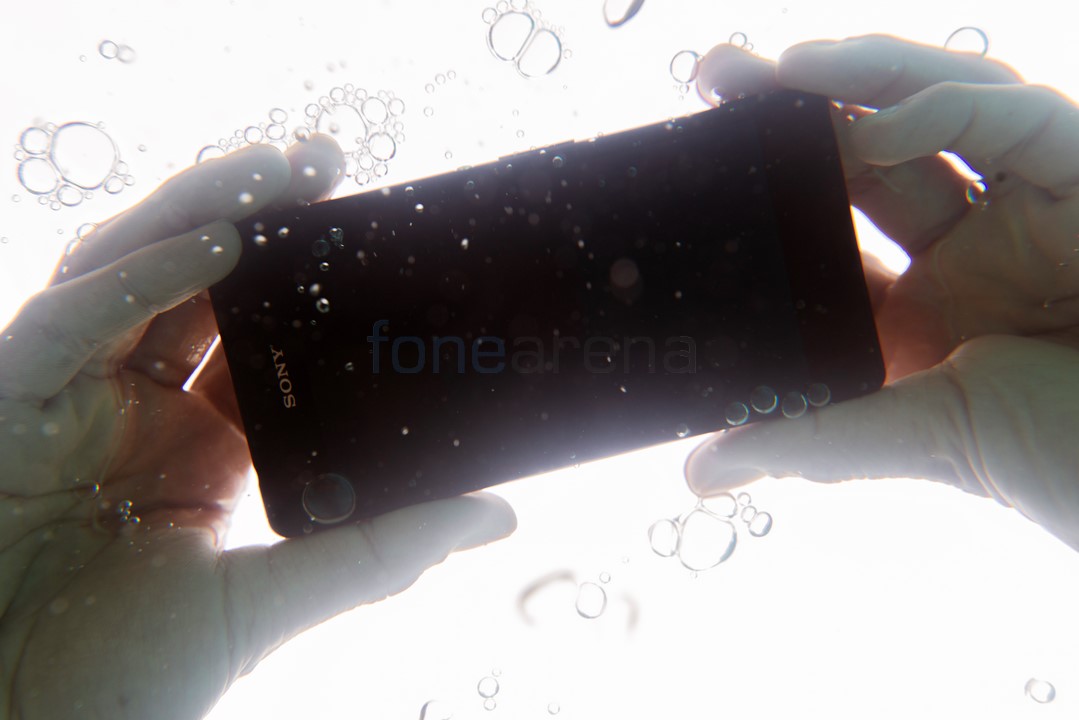 Sony announced the XPERIA M4 Aqua during MWC 2015 in Barcelona in March and launched the device in India at the end of last month. We hope you have seen our photo gallery of the device. Now we have prepared another photo gallery of you which we feel is quite special as it is an underwater photo gallery. We hope you enjoy it.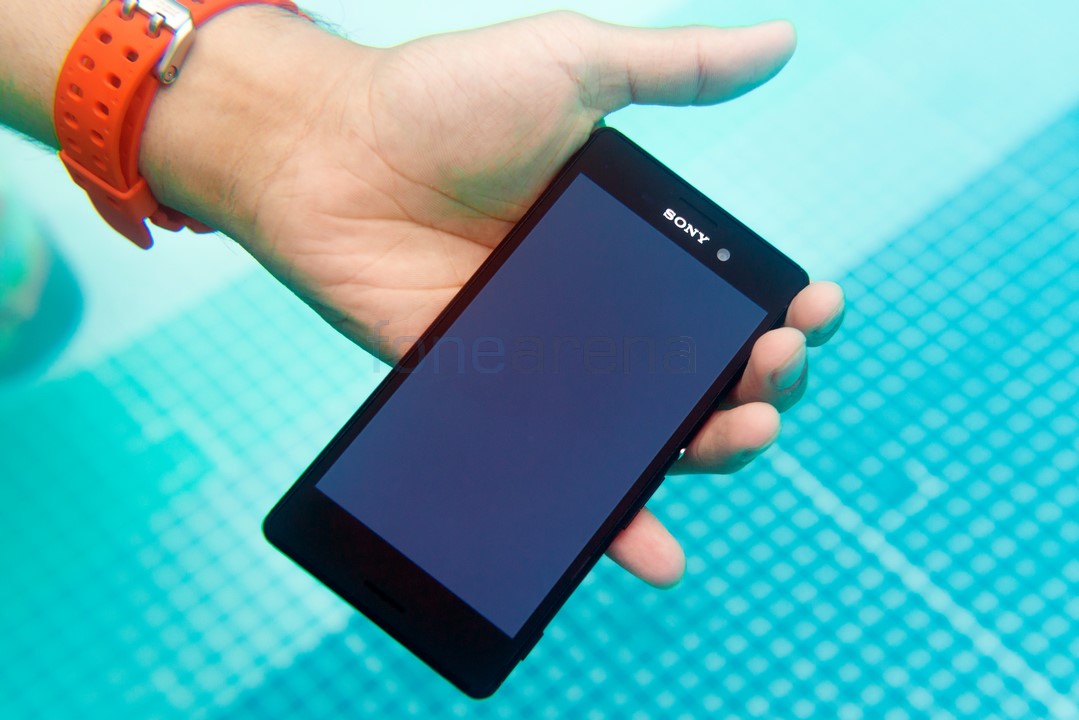 The XPERIA M4 Aqua Dual also follows the same industrial type design that Sony had debuted with the first XPERIA Z. Of course the refinements and changes that have been made to the design over the years are also present here and the device looks very similar to the XPERIA Z3. It's body is made out of plastic however unlike the metal clad Z3. The device has an IP68 rating for dust and water resistance.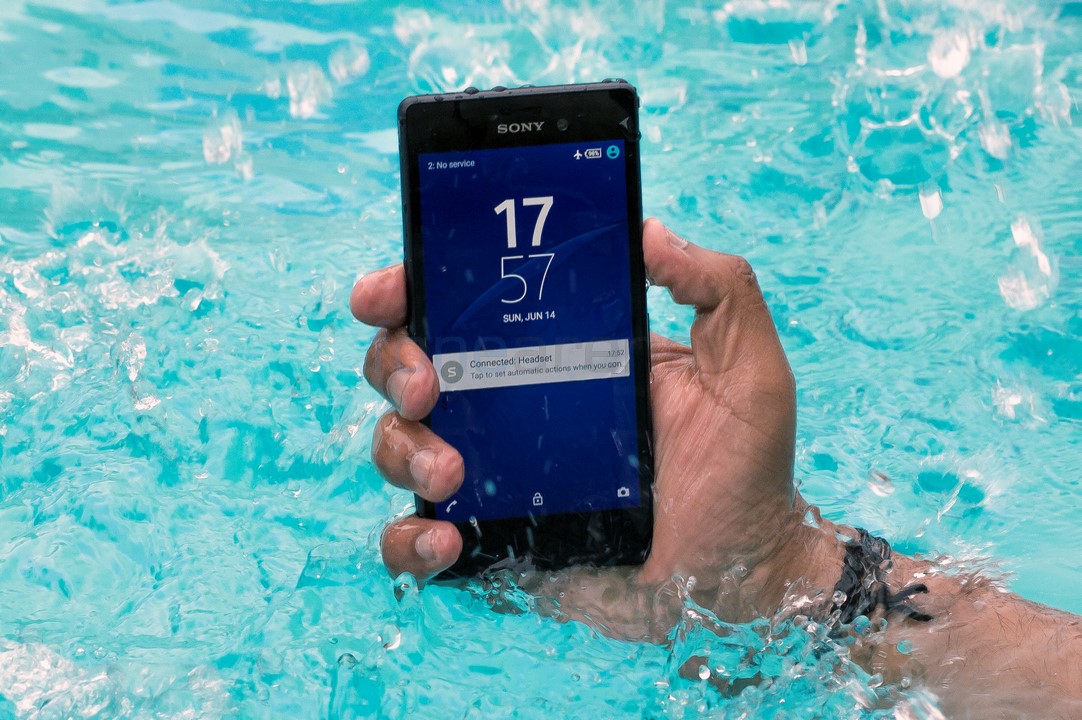 The phone has a 5 inch IPS LCD display with 720p resolution. It doesn't have Gorilla Glass but does offer scratch resistance. There is a 5 Megapixel camera above the display which can capture videos up to 720p in resolution.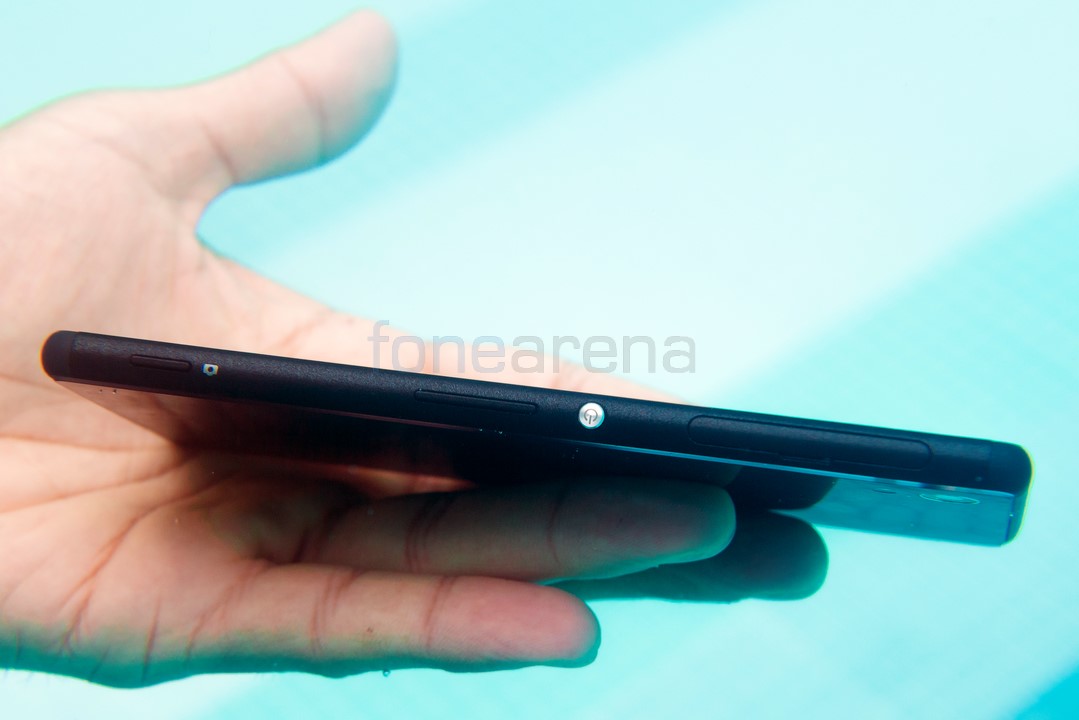 The right side of the device houses the Dual nanoSIM card slots which are protected by a plastic flap. In order to meet the water resistance requirements, this flap must remain closed when the device comes in contact with water. Below that is the power/lock key, volume rocker button and finally the camera shutter button.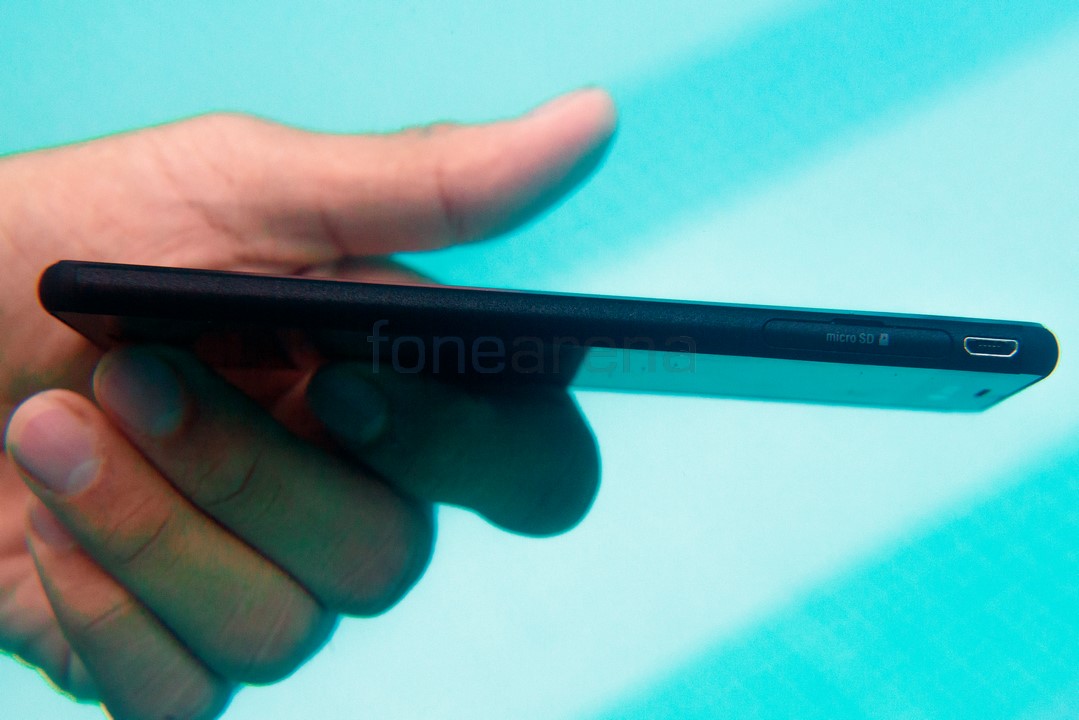 The phone still does have a microSD card slot which is also protected by a plastic flap. One of the major changes on the M4 Auqa is the microUSB port which no longer needs a flap to protect it. Most users had found it annoying to open the flap and close it everytime they finished charging or data transfers. Sony has implemented the new microUSB port on the XPERIA Z3+/Z4 as well.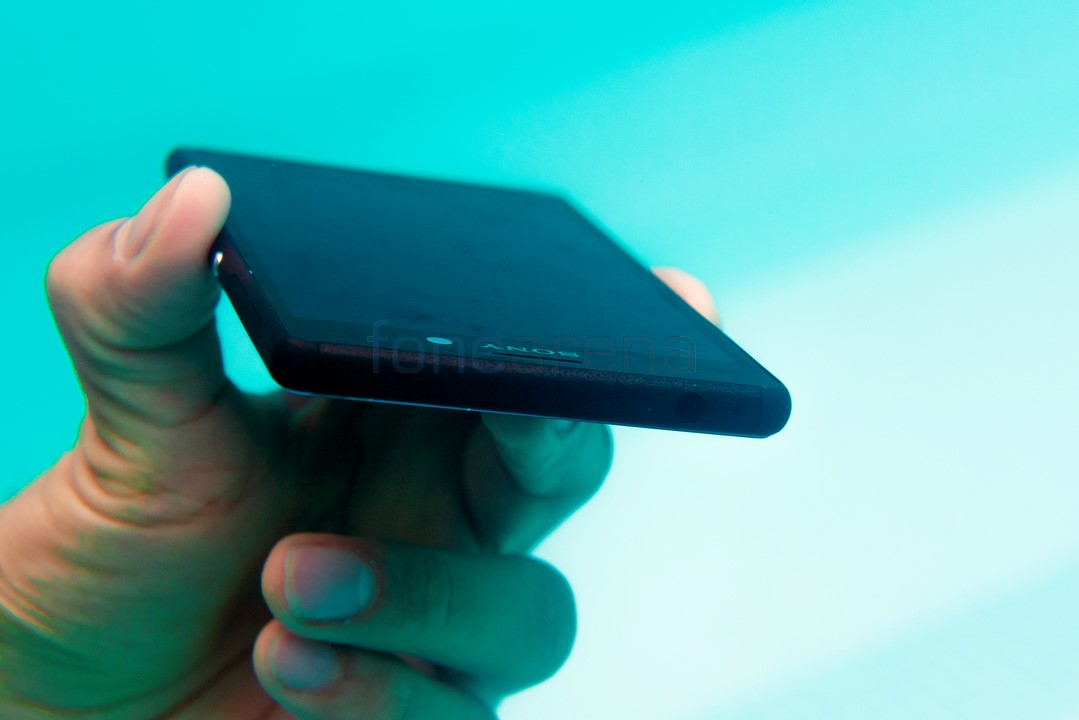 At the top you have the 3.5mm audio jack and secondary microphone.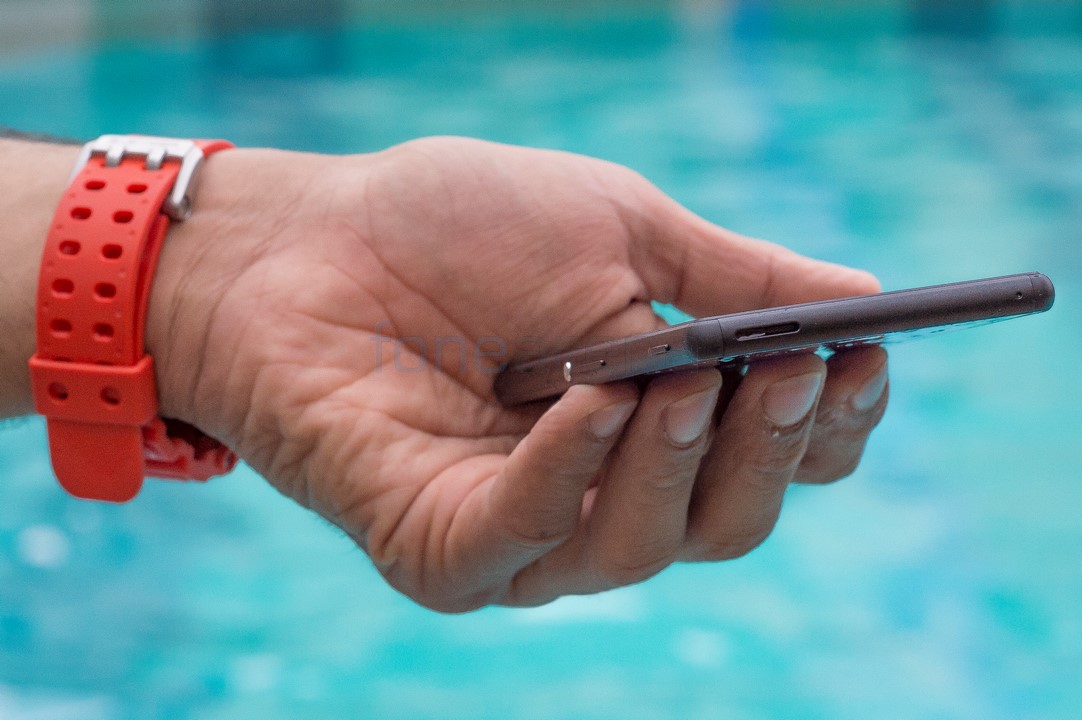 At the bottom, there is the primary microphone and the loudspeaker.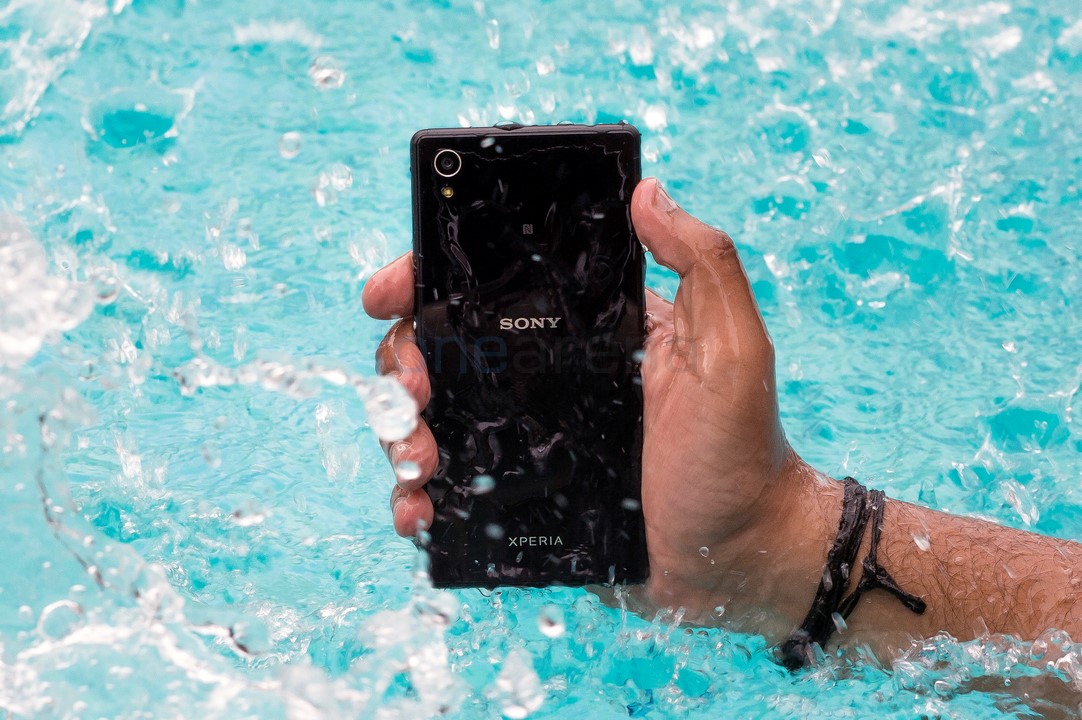 The back is also made of glass and the back cover in non-removable. There is a 2400 mAH battery powering the device.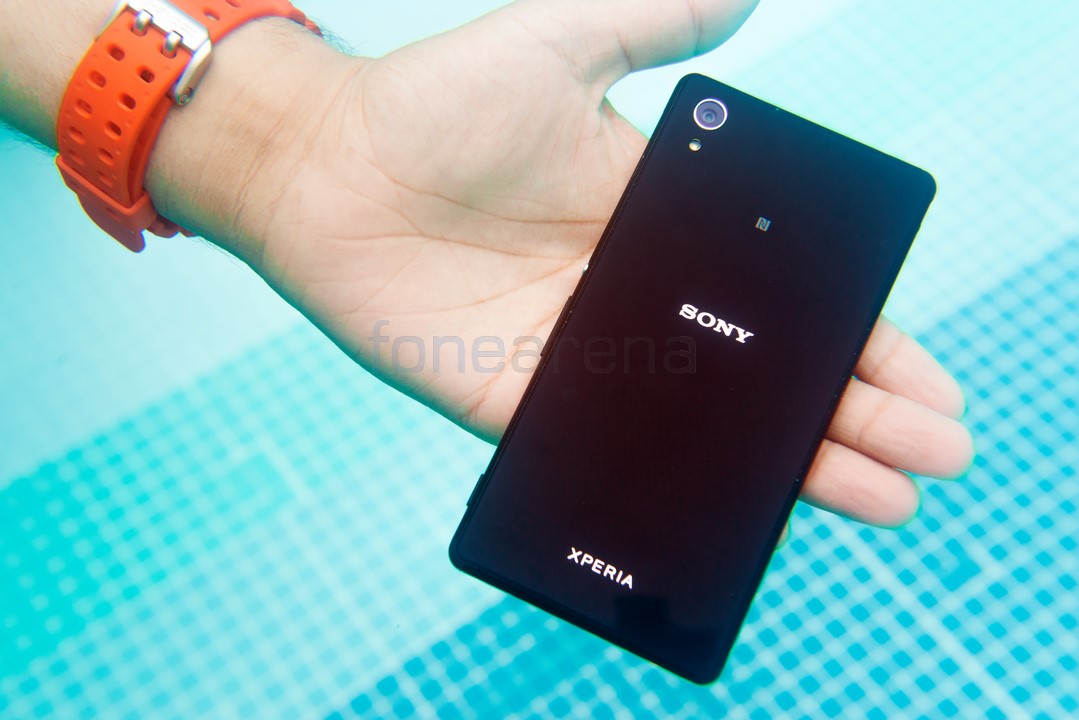 At the back, there is the 13 Megapixel camera unit with LED flash below which there are the Sony and XPERIA brandings. The phone does support NFC but does not support wireless charging.