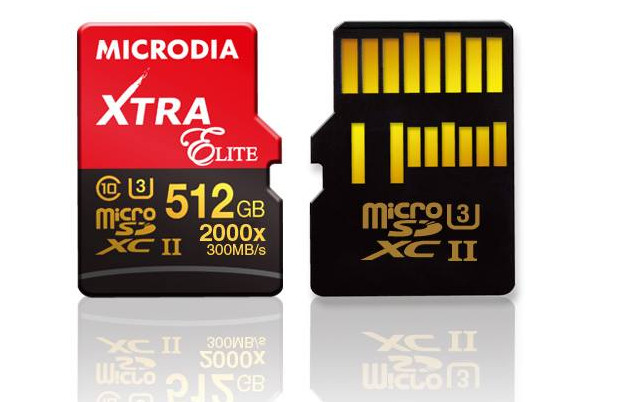 Microdia, a California-based company introduced 512GB Xtra Elite microSDXC UHS-II card at the Computex 2015 this week, which becomes the world's highest capacity microSD card. SanDisk introduced a 200GB microSDXC UHS-I card earlier this year at the MWC. Some companies like HTC and LG says that their high-end smartphones support expandable storage up to 2TB, which is the maximum capacity a microSD can offer currently.
The card uses SDXC 4.0 UHS-II standard that promises data transfer rates of up to 300MBps, about three times faster than the SDXC 3.0 UHS-I standard. The new standard requires an additional row of physical pins below the standard pins.
The Microdia 512GB Xtra Elite card will cost around $1,000 (Rs. 63,860 approx.) when it goes on sale in July. This is more than the cost of a smartphone, but this is aimed at professional photographers who needs more storage and faster speed. We can expect it to get cheaper when other competitors release their high-capacity cards in the next few years.