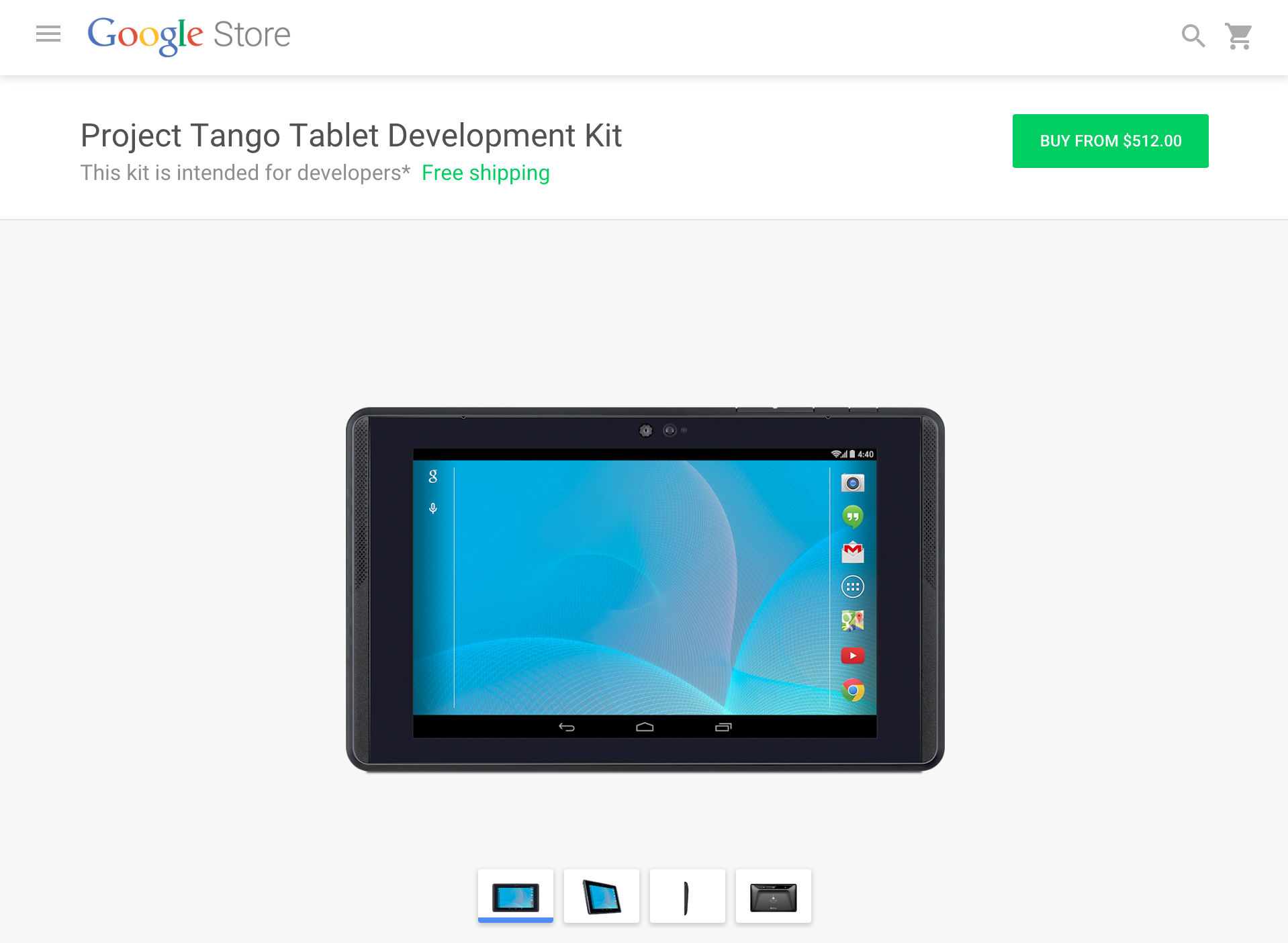 Google had initially sold the Project Tango Tablet Development Kit for US$ 1024 to people who received the invite back in April. But now they have slashed the price in half as it now costs just US$ 512 and is available without an invitation.
Google has emailed invited buyers saying "we're opening up sales more broadly, so now is the last chance to buy the device we've reserved for you.". Interestingly, this drop in price comes less than 24 hours before Google's I/O conference in San Francisco is set to begin. Perhaps Google is planning to reveal more about 3D sensing and tracking during the conference.
The tablet is now available through the Google Store for US$ 512 but it is probably wise to wait for Google I/O to happen before making the purchase.