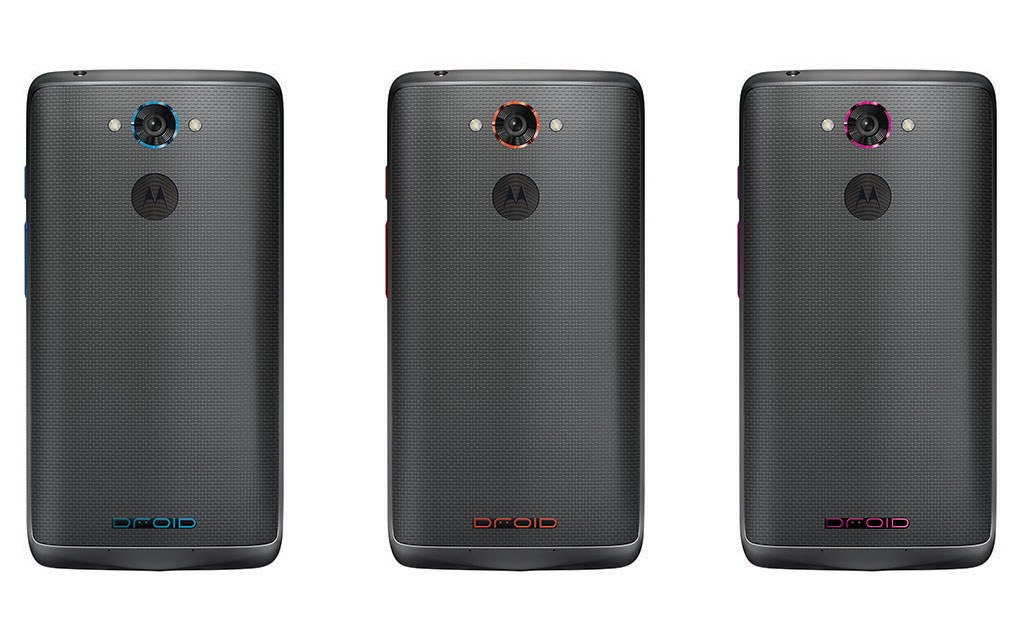 Motorola's DROID Turbo which is on the Verizon network will be receiving three new colors on 28th of May. To be specific, the DROID Turbo will be available in the Ballistic Nylon back in grey color along with three different choices of accents.
The accents will affect the color of the DROID logo and the ring around the camera unit. The device will still be majorly in grey and will come in Metallic Blue, Metallic Orange and Metallic Violet accents. The original DROID Turbo with Ballistic Nylon was in Black color along with Metallic Red accents.
You can purchase either of the three on contract from Verizon Edge for US$ 20.83 a month (Contract duration of 24 months) or at full price of US$ 499.99. Customers also have the option of exchanging their old smartphone for a value of US$ 150 or more as long as it is in working condition.
There is also an option of getting US$ 100 back in the form of bill credit within 2-3 cycles if you port your number to Verizon and activate a smartphone on Verizon Edge.