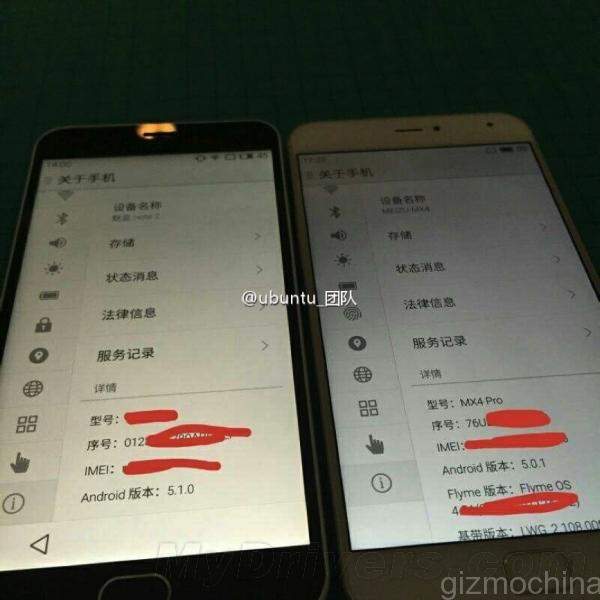 Earlier today we had brought to you Meizu's plans of launching the M1 Note in India on May 20th. Later we also told you about the event they will be hosting on June 2nd and thatthey might announce the M2 Note there. Well, now the very same device has just been leaked in a photo.
The leaked photo shows the alleged M2 Note sitting cosily next to the Meizu MX4. According to the about page which is pictured, the phone is running on Android Lollipop 5.1 with Meizu's FlyMe UI layer on top of it.
The device is actually very similar in size and design to the MX4 itself. The home button however has been redesigned and is now an oval shape rather than a rectangle with rounded corners. The M2 Note will not have a fingerprint sensor as one of the Meizu executives made it clear that it will not have one.
We aren't sure how this will effect the sales of the M1 Note in India. Customers didn't take it too well when Xiaomi started selling the Mi3 in India and introduced the Mi4 in China shortly after. We'll just have to wait and see what happens after the announcement on June 2nd.