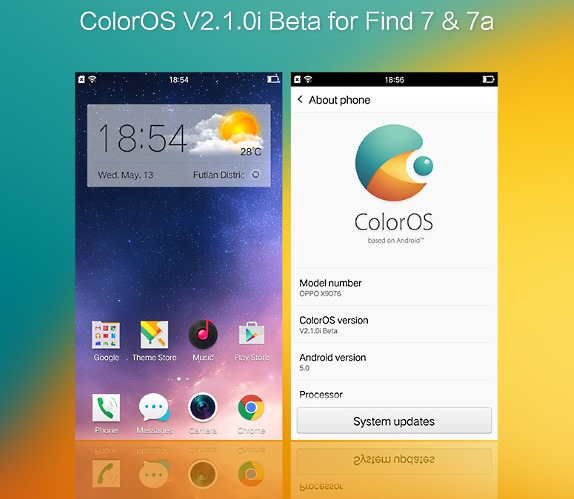 Oppo recently announced that the company will release Android 5.0 Lollipop-based ColorOS 2.1 UI update soon.
Now the manufacturer has previewed the updated UI (which is still in testing) and said that it will come as ColorOS 2.1.0i Beta update to Oppo Find 7 and Find 7a smartphones "by the end of this week."
The company had first posted the ColorOS 2.1.0i Beta preview on its official forum on Wednesday for developers to get a preview of its new features in the UI, followed by a short video on its official YouTube channel on Friday.
In preview video, Oppo showcased that the ColorOS 2.1.0i will essentially bring three major changes – new flatter UI design, all new features and some improvements over Android KitKat-based ColorOS version 2.0.8i. Since it's not the final version of the UI, Oppo will not release it over-the-air (OTA), noted company's Product Manager Ricky on forum.
Another good news is through the hard work of our engineers, you won't need to format your phone completely like the Chinese update, you'll still be able to use full wipe package to update. However it's a pity that this version will not be available over OTA.
httpv://youtu.be/4NBDmbq9AnA