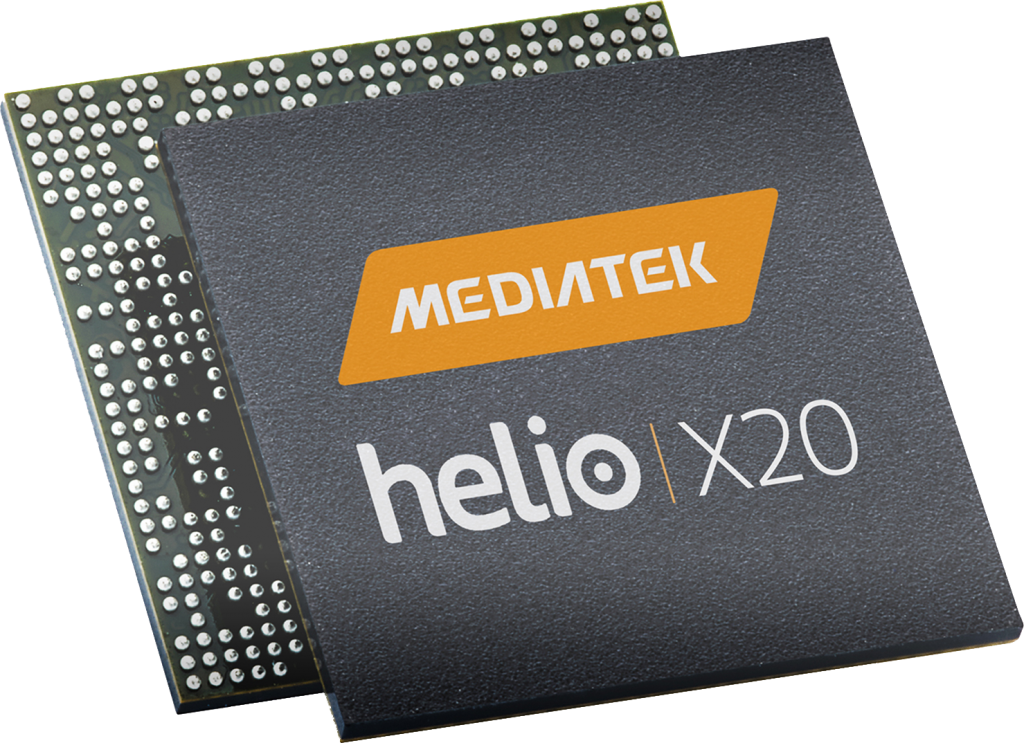 Just yesterday, we brought to you a report that said that Qualcomm is working on a 10 core SoC which is likely to be the Snapdragon 818. Now MediaTek have just outed the Helio X20 SoC and the world's first to have 10 cores and a tri-cluster CPU design.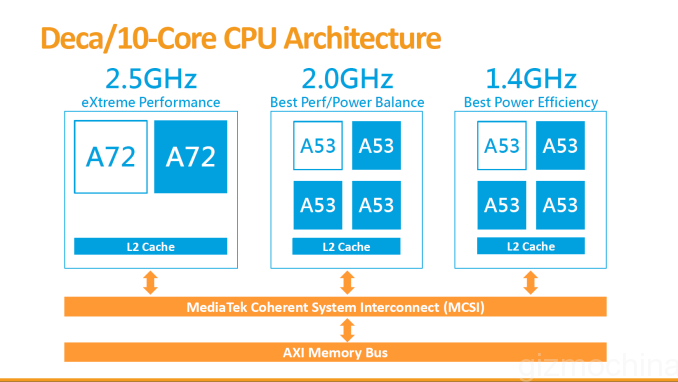 This is the first time we are seeing such an architecture on a chipset. The deca (10) core SoC has 4 power efficient Cortex A53 cores clocked at 1.4 GHz, another 4 Cortex A53 cores clocked at a higher 2.0 GHz and two Cortex A72 performance cores clocked in at 2.5 GHz.
They've explained the advantages of using a tri-cluster over big.LITTLE design. In a big.LITTLE architecture type, the LITTLE cores cannot use lower power than a certain extent and the big cores cannot go beyond a certain point in terms of performance. Hence the tri-cluster introduces a mid level in between the higher and lower levels. This will allow the chipset to perform more efficiently as well as have more power when required. The power efficiency is better in all situations according to MediaTek.
The X20 comes with a Mali T800 series GPU but the exact model isn't known yet. For memory, the chip comes with 2 x LPDDR3 Memory running at 933MHz.
The announcement is certainly interesting and it also more or less confirms that Qualcomm will release the Snapdragon 818 with deca cores soon as well. How well they perform in real life is something that we will just have to wait and see.