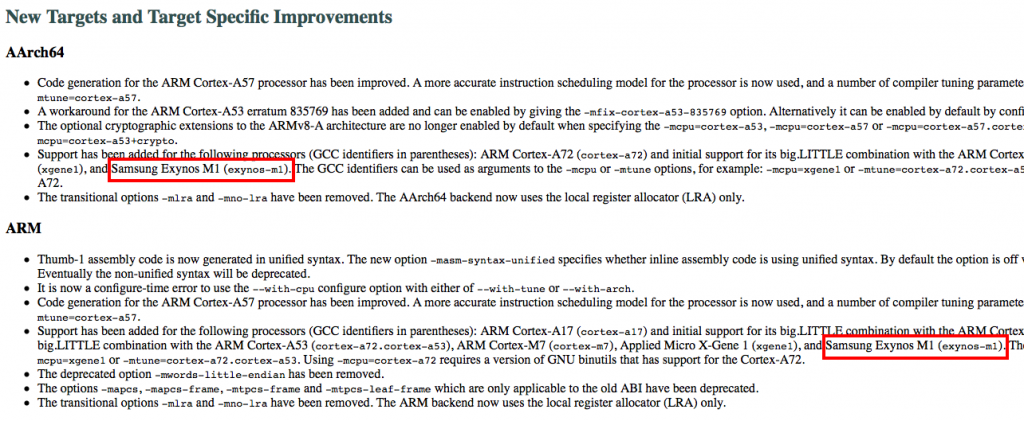 While Samsung, Qualcomm, Nvidia and MediaTek use ARM reference designs to make their chipsets, Apple is known for using custom cores for its chipsets. It has been rumoured for a while that Samsung are also working on their own next generation chipset with custom cores. Now it's naming has been leaked in a document and apparently it will be called the Exynos M1.
These custom chipsets are known to be faster and more efficient than similar chipsets based on ARM's design. Samsung's custom core CPU was previously refereed to as codename Mongoose but now the official name is likely to be the Exynos M1. Samsung is hard at work to compete with similar offerings from Apple and Qualcomm.
The new chipset is likely to make it's debut with the Samsung Galaxy S7. The Note 5 should have a more powerful processor as compared to the S6 / S6 Edge but will probably be the same chipset but clocked higher. The new custom core CPU chipset is said to be around 45% faster than the current Exynos 7420 and is also likely to have it's own GPU.