Cleartrip has given its mobile website a major makeover. The company has taken cue from its desktop client and added the Tuxedo project redesign to its mobile website.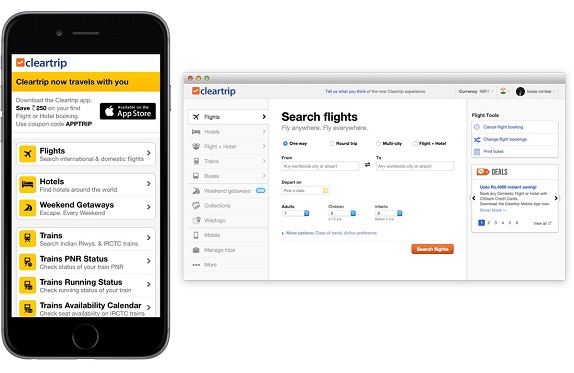 "Three principles guided the mobile web redesign for us:

Move from the dated yellow colour palette to the white and blue theme of Tuxedo.
Ensure consistency of experience across desktop and mobile web.
Steal the best concepts from our app designs, without trying to mimic the apps on mobile web"

said Cleartrip in the company blog.
First up, all icons on the Cleartrip homepage are now blue along with their respective trip tools for better discoverability. The footer has also been made consistent with the rest of our site. Next, up the main menu has been replaced with the hamburger menu pattern that gives quick access to all the products available on mobile web. In addition, Flight, hotel and train search home pages have also been tweaked.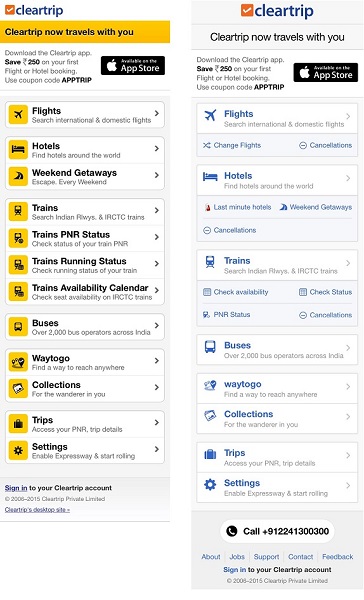 Cleartrip said that it has made numerous other small changes to achieve consistency with their desktop products. Last week, Cleartrip launched an Apple Watch app.